Concerns fall armyworm caterpillars may survive winter
New infestations of a crop-killing moth could cost New Zealand farmers tens of millions of dollars if populations survive winter.
The fall armyworm Spodoptera frugiperda is the name for the pest's larvae.
Eggs were found in suburban Tauranga in surveillance traps last month and caterpillars have now been found on two farms in Tamahere, just south of Hamilton.
The armyworm has destroyed maize and sweetcorn plants in Africa, the United States and Australia.
New Zealand scientists suspect the species flew across the ditch to Aotearoa, but the moths prefer tropical climates and damage is seasonal, so it is possible infestations here will die in winter.
AgResearch scientist Dr Craig Phillips, from the Better Border Security research collaboration, said it was an "ominous sign" that the first eggs were found in surveillance trapping in urban Tauranga.
"And then the incursion that was detected in Waikato more recently, the population development there is reasonably well-advanced, and you would have to think it has been there most of the summer. It does suggest that fall armyworm has a reasonably broad distribution in Waikato and perhaps Bay of Plenty already."
If eradication failed, he expected there would be major costs for farmers in the next five to ten years.
"That's another pest that's nibbling away at what our livestock would otherwise be eating or what our corn growers would otherwise be producing for humans to eat, and it's easy for these costs to quickly mount into the tens of millions."
The moths arrived in Australia in early 2020, and in the worst cases, larvae destroyed entire paddocks.
Stuart Kearns from Plant Health Australia saw the incursion spread from the Torres Strait, through the states, as moths flew huge distances "upwards of 300, 400 kilometres overnight with the right winds in the transport phase".
But the damage was done by caterpillars feeding on plant leaves.
"There were isolated paddocks where corn or maize was at the right growth stage that they got into it early, and probably the crop wasn't monitored properly, as often as it should have been. So there was some devastation."
He said other paddocks "had high numbers and a lot of damage, but they actually grew through it".
"They [larvae] were detected, they were sprayed, of course, and then the maize grew through, grew out of that damage. So, maize is a pretty amazing plant."
Waikato Federated Farmers arable chair Keith Holmes said it was very concerning.
"We will have to contemplate spraying and once a crop gets to a certain stage, that will mean helicopter spraying which is about $1600 an hour plus other materials, so it's extremely expensive," he said.
Holmes hoped the government would subsidise the cost of destroying infected crops.
"And with the post-Covid situation and the war in Ukraine, we know that maize is going to be very expensive for growth next year.
"We also know that there's probably going to be a 30 percent at least increase in price dairy farmers will have to pay, plus a significant increase with having to spray for the fall armyworm.
"It's just another cost and so that eventually affects your bottom line or affects your confidence."
Holmes said New Zealand's border security was too relaxed, but Biosecurity New Zealand has said it was only a matter of time before the moths flew over, making the pests very hard to keep out.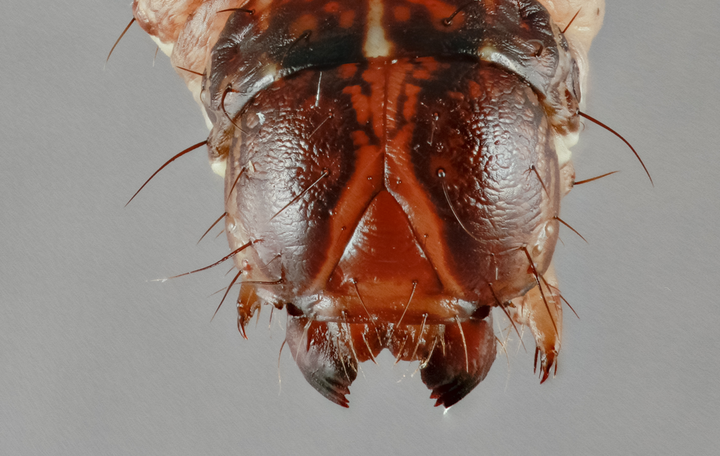 Deputy Director-General Stuart Anderson said a risk analysis was done last year, predicting a possible windborne incursion from Australia within five years.
He was optimistic the coming winter "would greatly reduce survivability... which does give us an opportunity to get on top of this and hopefully minimize any potential spread".
It was unclear whether the populations in Tauranga and Waikato were linked, he said.
The Foundation for Arable Research is urging sweet corn and maize growers to keep a close eye out for the pest, which can chew through 350 plant species, but prefers grasses and cereals.
Growers are asked to check their crops and report any signs of the pest.
The larvae feed on more than 350 plant species but fall armyworms are difficult to differentiate from other moth species already on our shores.
The larvae have inverted white 'Y' marks on the heads between the eyes and body colours can vary from pink to dark brown.
Photos should be reported to Biosecurity New Zealand for identification via MPI and sightings should be reported to the hotline 0800 9966.
source: https://www.rnz.co.nz/news/country/465523/waikato-growers-urged-to-watch-out-for-fall-armyworm-caterpillars