First shipment of NZ defence equipment arrives to aid Ukraine
Surplus defence equipment from New Zealand donated by the government has arrived in Europe to aid Ukraine in its war with Russia.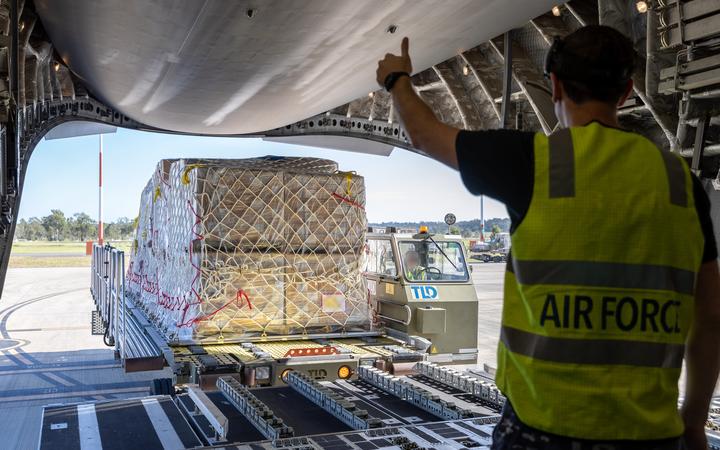 New Zealand and Australia military surplus arrives in Europe to be sent to Ukraine. Photo: Supplied / NZ Defence Force - Twitter
The Defence Force announced the arrival today, noting that military assistance from New Zealand and Australia had arrived and taken to a European airport for delivery to the Ukrainian Government.
The government had announced it was sending surplus defence equipment, consisting of body armour, helmets, camouflage vests and harness webbing.
New Zealand also pledged an additional $5 million to support Ukraine, to include a contribution to a NATO trust fund that provides immediate non-lethal military assistance like fuel, military rations, communications and military first aid kits.
Foreign Affairs Minister Nanaia Mahuta has said earlier this week that evidence is "piling up" of war crimes by Russia in Ukraine since Russia invaded its neighbour in late February.
"Moscow is under no shadow of a doubt about where New Zealand stands on this war," she said.
source: https://www.rnz.co.nz/news/national/464762/first-shipment-of-nz-defence-equipment-arrives-to-aid-ukraine