Two boys dead after rushing waters from open dam gates sweep them away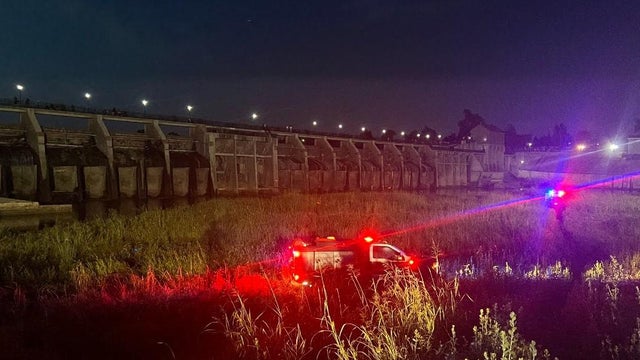 Two boys lost their lives Monday when they were swept away by waters rushing from open gates at Oklahoma City's Lake Overholser dam, the fire department tweeted.
The department said they were among four boys fishing near the dam's back side who went into the water.
Oklahoma City police said they were also celebrating a birthday, according to the CBS affiliate there, KWTV.
Police said that at first, two of them decided to swim while the other two stayed on shore. But, police continued, one of the boys in the water lost a shoe so the other two got in as well.
The fire department said the strong currents pulled two boys underwater while the other two made it to safety on a concrete ledge.
Firefighters rescued them and began searching for the other two. They found one Monday night, KWTV says, but the fire department said he didn't survive.
Police and fire units continued the search for the other boy.
Not long after midnight, they found him as well, but he also perished, the fire department said.
KWTV says the two who were rescued told first responders the others were 10- and 11-years-old. There was no word on the age of the survivors.
source: https://www.cbsnews.com/news/oklahoma-city-lake-overholers-dam-two-boys-dead/