Why Grant Robertson didn't run to be prime minister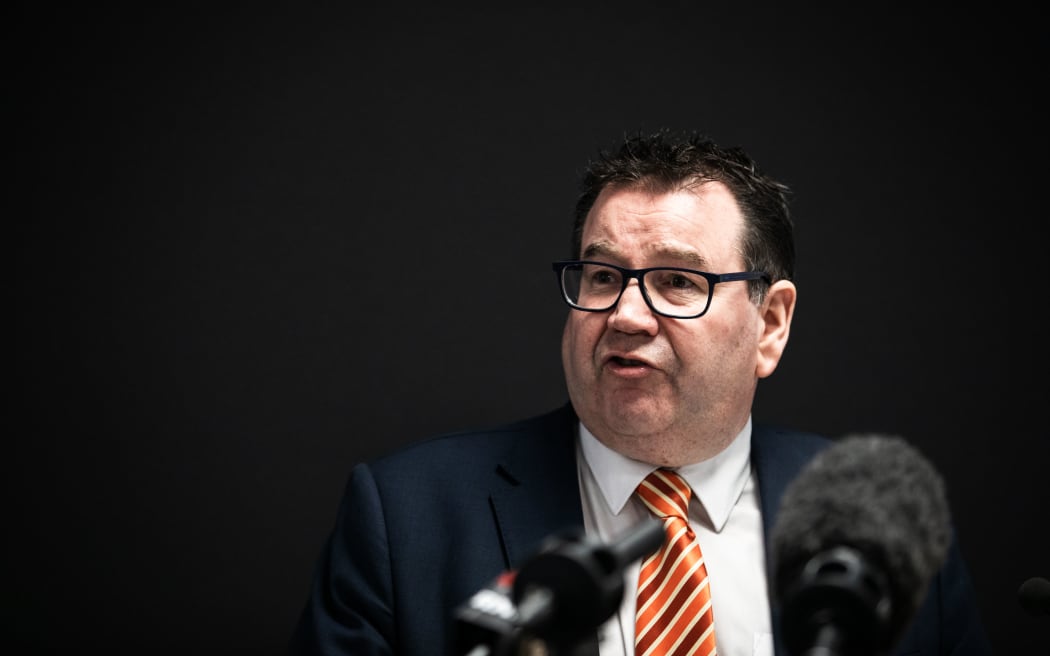 Finance Minister Grant Robertson. Photo: RNZ / Samuel Rillstone
Finance Minister Grant Robertson says he is relieved Chris Hipkins put his hand up to be prime minister, because he really did not want to.
Jacinda Ardern last week kicked off the election year with a bang, saying she wanted out. After a summer of reflection, Ardern said she didn't have "enough left in the tank" to do it all again.
The obvious replacement to many was her deputy, with former leadership contender David Parker even tweeting "for Grant" within minutes of Ardern's announcement, despite Robertson having already ruled himself out by then.
"I've been up close and personal with the job of prime minister over the last five years. I know exactly what it takes," Robertson told Morning Report on Thursday, a week on from the bombshell.
"I know that it's a bigger job than any ministerial job, including the ones that I hold. I think you've got to be honest with yourself and honest with the public whether the desire is there to do that."
Robertson - who like Hipkins and Ardern, entered Parliament in 2008 - has contested the leadership twice before. In 2013 he came second to David Cunliffe, despite being most popular with the party's caucus; and in 2014 it was a similar story, this time losing to Andrew Little.
"It's been a long time since I thought about being leader of the Labour Party - certainly, I did seek that job many years ago - but I've really enjoyed working alongside Jacinda Ardern as minister of finance, and I actually think it would have been dishonest and I wouldn't have shown much integrity if I put my hand up for a job that I knew I didn't have that 100 percent desire for.
"The good news is I didn't need to, because we have a very capable person who very much wanted the job in Chris Hipkins. My job now is to carry on as minister of finance and support him all the way."
Hipkins got the job uncontested, like Ardern before him in 2017. Like Robertson, he was a high-profile member of Ardern's Cabinet, taking on roles including education, health, police and the Covid-19 response.
Robertson said there are "big issues" still to grapple with, but despite the challenges of the last five years is proud New Zealand has "one of the lowest unemployment rates we've ever seen" and "low public debt".
"My job's not done yet as minister of finance and I want to carry on doing it."
Labour changed its internal leadership election rules in 2021 to allow caucus to choose a new leader without having to turn to the membership and affiliated unions, if a candidate had at least two-thirds support.
source: https://www.rnz.co.nz/news/political/483137/grant-robertson-explains-why-he-didn-t-run-to-be-prime-minister