Hundreds report feeling magnitude 5 quake below Lake Taupō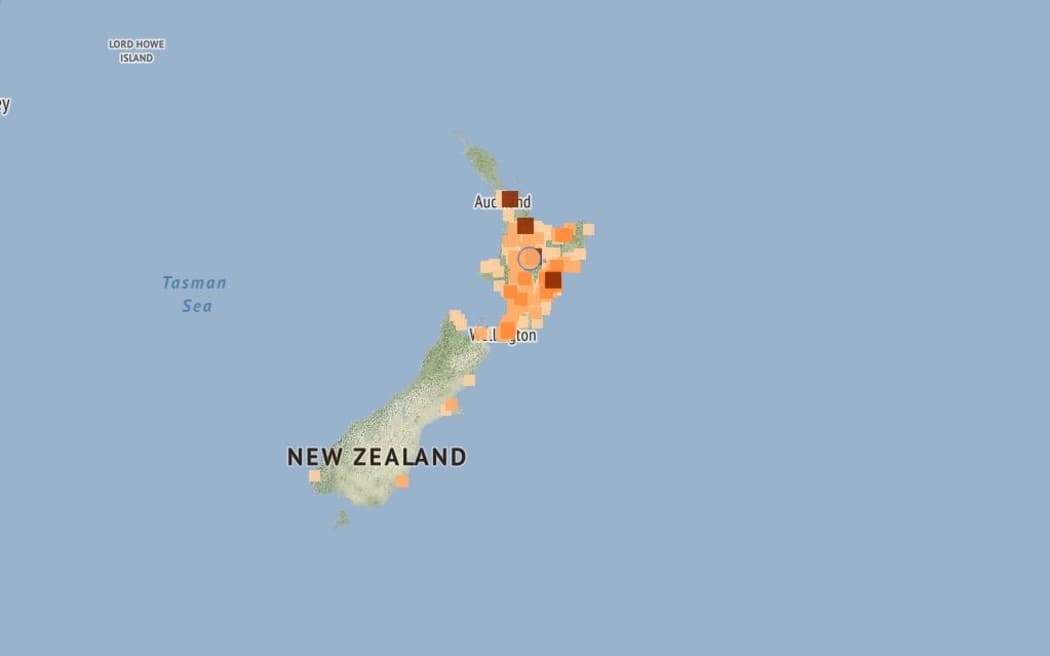 More than 2000 people, mostly throughout the North Island and at the top of the South Island reported feeling the quake. Photo: GeoNet
There has been a magnitude 5 earthquake below Lake Taupō, GeoNet says.
The earthquake occurred at 12.14pm at a depth of 81km.
More than 2000 people throughout the North Island and at the top of the South Island reported they felt light or weak shaking after the quake.
More than 11,000 people reported feeling a magnitude 4.8 quake that hit on 3 February at a depth of 6km centred 5km south of Te Aroha just after 2am.
source: https://www.rnz.co.nz/news/national/483631/hundreds-report-feeling-magnitude-5-quake-below-lake-taupo