Digger thieves caught in the act thanks to technology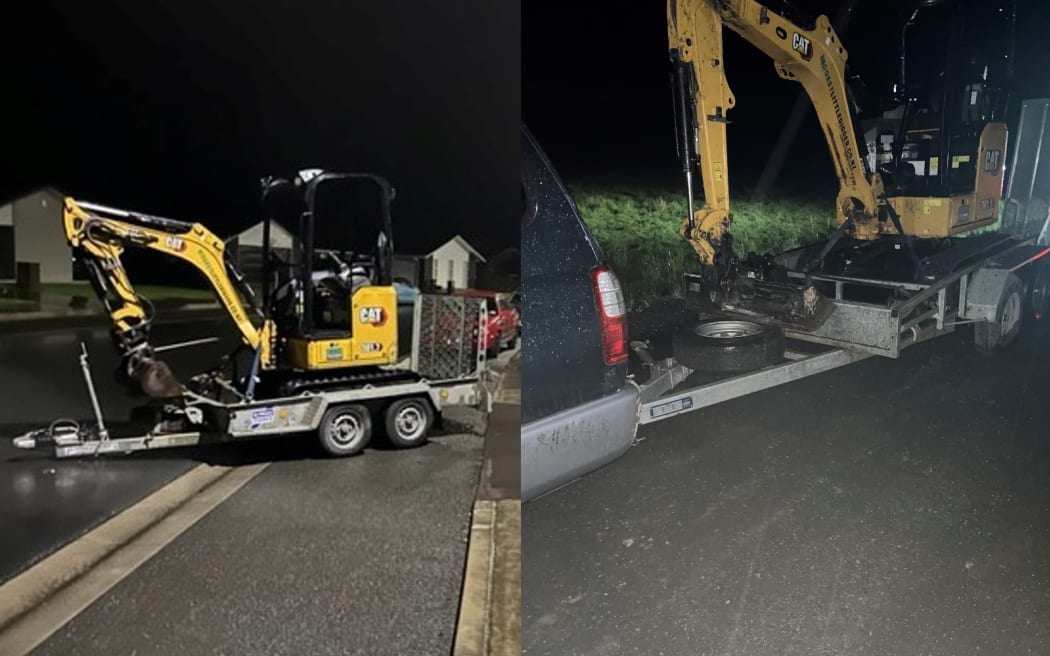 The digger was worth $150,000. Photo: Police / Supplied
Two men who stole a digger from a Northland property were quickly apprehended thanks to an installed tracker and a helpful witness, police say.
The pair were seen at the Tikipunga property at 2.15am on Monday, attaching a trailer the digger sat on to a vehicle and driving off.
The witness called police as the theft was happening, giving them time to hatch a plan to catch the suspects after they drove off.
"With continuous updates provided, a number of patrol cars cordoned the vehicle and lay tyre spikes on the road," said Acting Senior Sergeant Mark Brown.
"Two men were caught and arrested after their vehicle was stopped safely by road spikes, which deflated the car tyres on Kirikopuni Valley Road."
The three-tonne, $150,000 machine was returned to its owner.
Further inquiries found the car used in the theft was also a stolen vehicle.
Two Northland men aged 46 and 23 have been jointly charged with burglary and unlawfully taking a motor vehicle. A court date is yet to be set.
"Working together with a community member helped stop these thieves in their tracks," said Brown.
source: https://www.rnz.co.nz/news/national/483447/northland-digger-thieves-caught-in-the-act-thanks-to-technology