This week on "Sunday Morning" (January 29)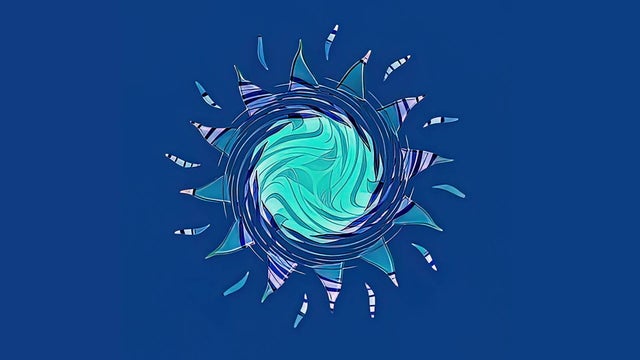 The Emmy Award-winning "CBS Sunday Morning" is broadcast on CBS Sundays beginning at 9:00 a.m. ET.  "Sunday Morning" also streams on the CBS News app beginning at 12:00 p.m. ET. (Download it here.) 
Host: Jane Pauley
COVER STORY: Creating a "lie detector" for deepfakesWith the proliferation of artificial intelligence software used to produce fake videos and photographs that can spread disinformation, Adobe and Microsoft have teamed up to develop new tools for verifying the attributes and history of images and videos on the web. Correspondent David Pogue looks at how Content Credentials can help retain trust in journalism, and protect democracy from propaganda.
For more info:
U.S.: Will Utah's Great Salt Lake disappear?Utah's Great Salt Lake has been in decline, owing to climate change, drought, and over-use of water resources, and is now one-third the size it was in the 1980s. A new scientific report out this month warns that, without dramatic and immediate cuts in water consumption, the lake could vanish in just five years. Correspondent Lee Cowan talks with Sen. Mitt Romney, who co-sponsored a bill studying the lake's problems, and with experts who say aggressive action is needed.
For more info:
ARTS: Meret Oppenheim: An artist beyond categorizationBest-known for a fur-lined teacup, the Swiss artist and photographer Meret Oppenheim (1913-1985) was a free-spirit whose work spanned half a century. Correspondent Serena Altschul reports on a new retrospective of Oppenheim's work, at the Museum of Modern Art in New York City.
For more info:
MOVIES: James Cromwell, never tiring of acting or activismJames Cromwell, the 82-year-old character actor is known for memorable roles in "L.A. Confidential," "The Queen," "Succession," and his Oscar-nominated performance as Farmer Hoggett in "Babe," is also known for his activism, including protests against animal testing and a power plant. Turner Classic Movies host Ben Mankiewicz visits with Cromwell to talk about playing opposite a pig, and gluing himself to a Starbucks counter to protest pricing.
For more info:
"MOBITUARIES": Samantha Smith, the fifth-grader from Maine who became "America's Littlest Diplomat"In 1982 an 10-year-old girl wrote to Soviet leader Yuri Andropov voicing her worries about the prospect of nuclear war. "Mobituaries" host Mo Rocca looks back at Samantha Smith, who was invited to the USSR, and was welcomed like a visiting head of state.
Listen to the "Mobituaries" episode "Samantha Smith: Death of a Peacemaker"
For more info:
      PASSAGE: TBD      
HISTORY: "The Nazi Conspiracy": The WWII plot to kill FDR, Churchill and StalinIn their latest book, "The Nazi Conspiracy," Brad Meltzer and Josh Mensch write about an assassination plot aimed at Allied leaders attending their first face-to-face summit meeting in Tehran in 1943 – a conspiracy that, if successful, could have changed the outcome of the war. Correspondent Jim Axelrod talks with Meltzer about how the head of FDR's Secret Service detail helped foil the Nazis' alleged plans.
READ AN EXCERPT: "The Nazi Conspiracy"
For more info:
MOVIES: "Banshees of Inisherin" stars Colin Farrell and Brendan Gleeson on friendshipThe acclaimed Irish comic-drama "The Banshees of Inisherin," about two longtime friends whose relationship suddenly grinds to a halt, stars two actors who clicked while collaborating on the 2008 classic "In Bruges." Colin Farrell and Brendan Gleeson, both Oscar-nominated for their performances in "Banshees," talk with correspondent Tracy Smith about their friendship, and the challenge of playing ex-friends.
To watch a trailer for "The Banshees of Inisherin" click on the video player below
For more info:
       HARTMAN: TBD
       ARCHITECTURE: The "luminist architecture" of Steven HollThe works of architect Steven Holl have helped define the look of cities around the world, making remarkable use of light and space. Correspondent Rita Braver talks with Holl, whose recent works include the REACH at the John F. Kennedy Center for the Performing Arts, in Washington, D.C., and the Kinder Building at The Museum of Fine Arts, Houston – buildings in which Holl hopes to express "the joy from the creative act."
For more info:
       NATURE: TBD
MOVIES: Sundance Film Festival 2023 highlights: Part 2As the festival returns to Park City, Utah, you can also attend virtually via online screenings of new films through January 30. CBSNews.com's David Morgan offers some highlights. [For Part 1 of our coverage click here.] 
For more info: 
"HERE COMES THE SUN": Actress Christine Baranski and a look inside the homes of Architectural Digest (Video)Christine Baranski has a habit of playing regal, accomplished women. But she's really just a girl from Buffalo, and those roots still run deep. Also, what do Fred Astaire's living room, Serena Williams' karaoke bar and Maria Sharapova's bowling alley all have in common? We'll show you. 
The Emmy Award-winning "CBS Sunday Morning" is broadcast on CBS Sundays beginning at 9:00 a.m. ET. Executive producer is Rand Morrison.
DVR Alert! Find out when "Sunday Morning" airs in your city 
"Sunday Morning" also streams on the CBS News app beginning at 12:00 p.m. ET. (Download it here.) 
Full episodes of "Sunday Morning" are now available to watch on demand on CBSNews.com, CBS.com and Paramount+, including via Apple TV, Android TV, Roku, Chromecast, Amazon FireTV/FireTV stick and Xbox. 
Follow us on Twitter; Facebook; Instagram; YouTube; TikTok; and at cbssundaymorning.com.  
You can also download the free "Sunday Morning" audio podcast at iTunes and at Play.it. Now you'll never miss the trumpet!
David Morgan is a senior editor at CBSNews.com and cbssundaymorning.com.
source: https://www.cbsnews.com/news/this-week-on-sunday-morning-january-29-2023/