12 monkeys stolen from Louisiana zoo, officials say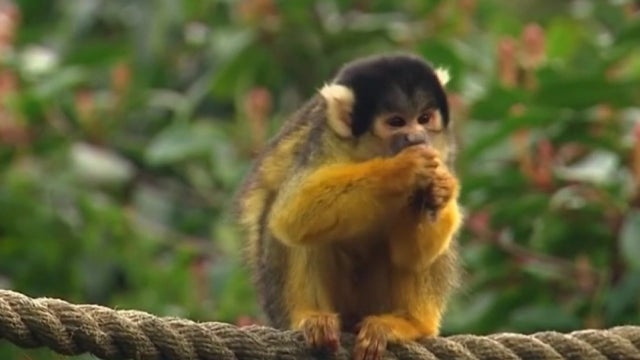 Twelve squirrel monkeys were stolen from a Louisiana zoo in the latest string of bizarre incidents involving zoo animals. 
On Monday, Zoosiana, a zoo in Broussard, Louisiana, confirmed that the Squirrel Monkey exhibit was broken into shortly before midnight on Jan. 28, and that 12 squirrel monkeys were stolen. 
"The individual targeted facilities of smaller primates and specifically compromised the Squirrel Monkey exhibit," the zoo said in a statement. "The individual was unfortunately successful in stealing 12 squirrel monkeys."
According to the zoo, the remaining squirrel monkeys in the exhibit were assessed by vets and an animal care team and were deemed safe and in good health. 
"All other animals are accounted for and appear to have been undisturbed," the zoo added. 
The zoo said an investigation into the incident is ongoing as they work with local, state and federal agencies. 
The incident comes following multiple reports of missing and dead animals at the Dallas Zoo. 
On Monday, Dallas police said two emperor tamarin monkeys were "intentionally taken" from the Dallas Zoo. 
"It was clear the habitat had been intentionally compromised," police said in a statement. "Emperor tamarin monkeys would likely stay close to home — the zoo searched near their habitat and across Zoo grounds, and did not locate them."
Prior to that an investigation was launched last week into the "suspicious" death of a vulture named Pin that was found dead in its enclosure under "unusual circumstances," Dallas police said in a statement to CBS DFW. 
That investigation came a little over a week after a clouded leopard named Nova was intentionally let out of her habitat on Jan. 13. Nova escaped through a cut-out hole, forcing the zoo to close and prompting an hours-long search. The leopard was eventually found sleeping in a tree later that evening. 
source: https://www.cbsnews.com/news/louisiana-zoo-monkeys-stolen/