'Kick in the guts' - Super Rugby teams launch appeal against ACC levy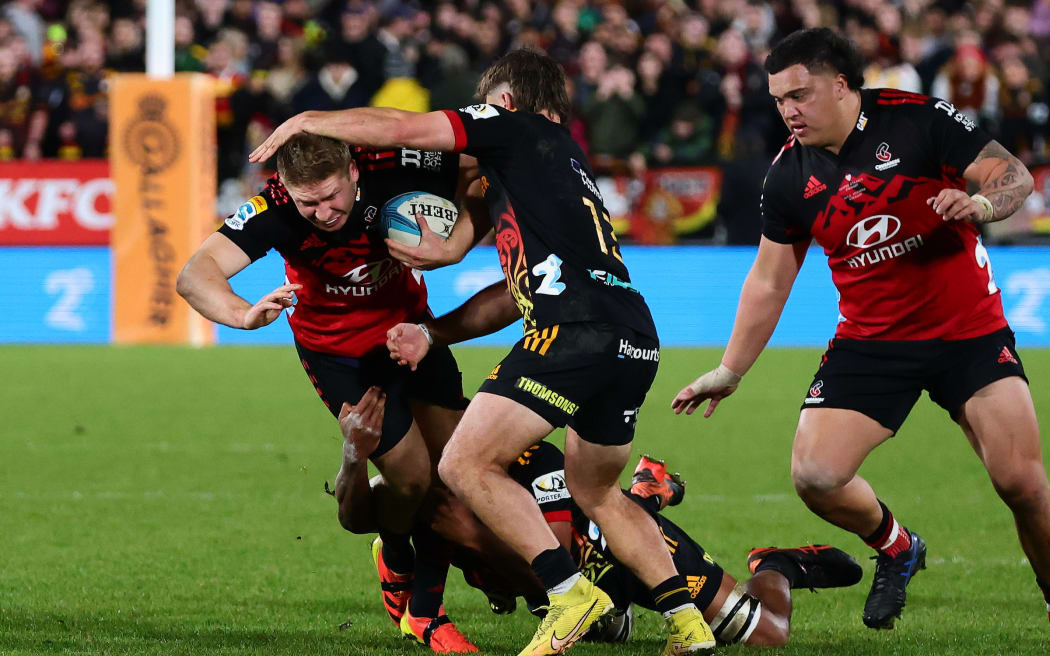 The Crusaders, Chiefs and Hurricanes are appealing what they call "unfair" ACC levy rates. Photo: Aaron Gillions / PhotoSport
Three of the country's Super Rugby franchises are pursuing an appeal of a District Court ruling over "unfair and unjustified" levy rates through the Accident Compensation Corporation (ACC).
Bosses for all six teams, including the recently introduced Moana Pasifika, have accused the government provider of "double dipping" after introducing changes to its levy classification unit.
The changes came into effect two years ago, forcing franchises to pay hundreds of thousands of dollars more in ACC levy rates, despite no professional players being on their books.
All players, coaches, referees and doctors are contracted to, or employed by New Zealand Rugby (NZR).
Super Rugby franchises merely employ "coaching, operational staff and support staff, as well as administrative staff".
Clubs that were previously paying either 14 cents or 59 cents per $100 of liable earnings are now paying $6.43 per $100 of liable earnings.
NZR confirmed it was being levied at the same rate under ACC's Professional Rugby classification unit.
Crusaders chief executive Colin Mansbridge described it as an "unjustified cash grab".
"When they've turned around and changed the classification unit, they've essentially grabbed an extra million dollars of revenue, without any change to our profile.
"We just think it's completely unjustified."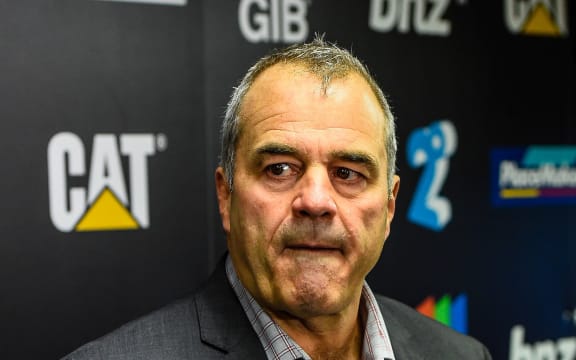 Crusaders chief executive Colin Mansbridge. Photo: PHOTOSPORT
Super Rugby clubs lobbied ACC and government ministers to revisit the levy rate changes, to no avail.
The matter ended up in the District Court last November.
Judge Peter Spiller dismissed appeals by the Chiefs, Crusaders and Hurricanes, but said the decision was made "with reluctance".
"It appears to this Court to be anomalous and potentially unfair to rugby administrators that their classification should be grouped along with rugby players.
"The Court expresses the hope that serious attention will be given to reassessing the appropriate classification and levy rates applicable to rugby administrators, to reflect better injury risk."
The franchises are seeking leave to appeal to the High Court, with the decision pending.
Mansbridge also accused the provider of breaching the confidentiality of the Super clubs during discussions.
"The moment they heard we were going to appeal this reclassification, the first group that they went and spoke to was New Zealand Rugby, who are not the Super Rugby clubs.
"We are separate legal entities and for them to go there in the first place, we thought was a gross breach of our confidentiality.
"Every step of the way their process has been atrocious."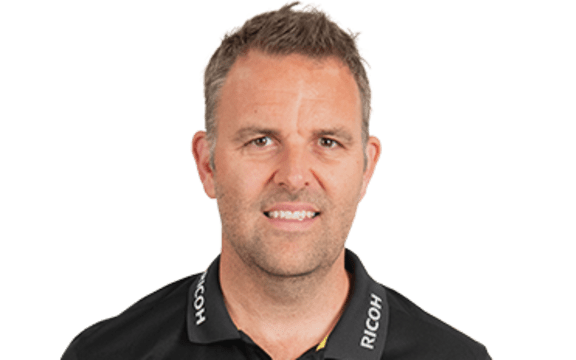 Avan Lee. Photo: Supplied
Hurricanes chief executive Avan Lee said rugby organisations were not rolling in cash.
"It's a kick in the guts.
"Covid was massively challenging, we had a couple of years of no crowds or very few, we've all kept our head above water but only just.
"It's really difficult to stomach."
Moana Pasifika, which only joined the competition only last year, is set up as a not-for-profit charitable organisation.
Chief executive Pelenato Sakalia said the levies were a huge burden on its finances.
"Everything we make goes back into our communities to help raise them up.
"The unjustifiably high ACC levies we are paying represent hundreds of thousands of dollars each year that we could otherwise be helping Pasifika people."
Moana Pasifika's Pelenato Sakalia. Photo: Supplied
Chiefs' chief executive Simon Graafhuis said unless ACC reverts back to a "fairer rate", the organisation would need to cut costs elsewhere, during a time when the national game was already facing challenges.
"None of us have that sort of money to cover the additional hundreds of thousands in ACC costs each year."
ACC head of business partnerships Adam Jennings said the District Court had ruled ACC had "interpreted the law correctly".
He said the corporation "recognised comments regarding potential unfairness" of the levy rate.
"Any changes to the classification units or rates can only be made through consultation and are currently set in regulation until the 2024/25 levy year.
"ACC is fully committed to reviewing the classification framework of the sports sector, and engaging with industry stakeholders to develop an option for the Minister for ACC to consider as part of their 2024 levy consultation proposals.
"Preliminary investigation for this review has already commenced."
ACC Minister Peeni Henare said the government would consider options for consideration once the review had been completed.
source: https://www.rnz.co.nz/news/national/493312/super-rugby-teams-launch-appeal-against-cash-grab-acc-levy