HR manager fired over harassment, inappropriate messages to junior employee

By Emily Moorhouse, Open Justice reporter of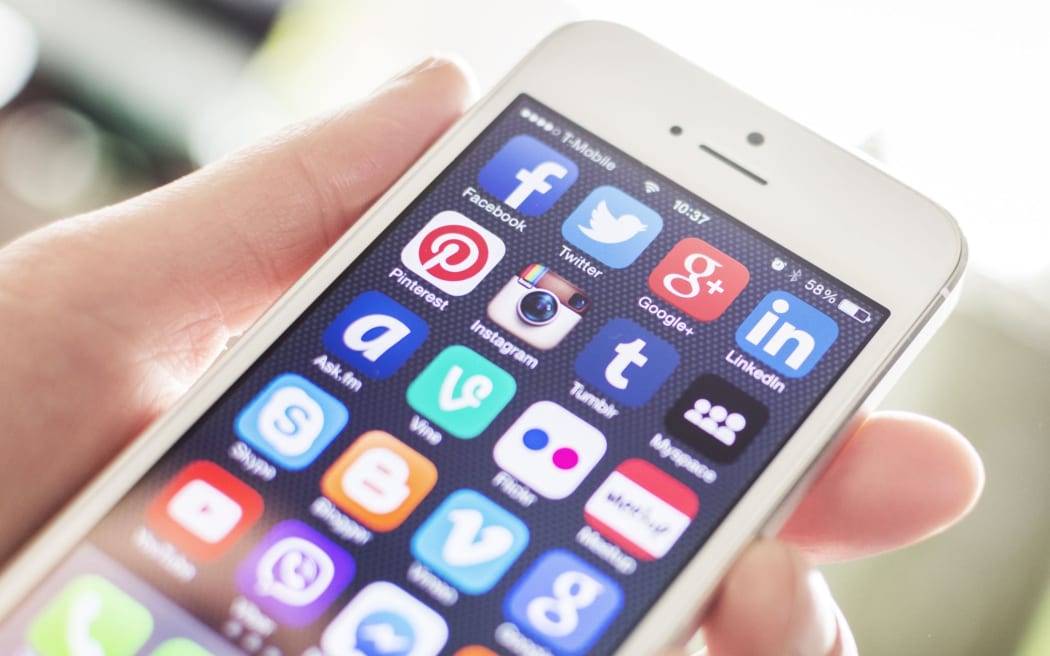 The general manager repeatedly messaged the junior employee on LinkedIn, despite her asking him to give her space and ignoring his messages. Photo: 123RF
An HR manager who harassed a junior employee by sending her multiple inappropriate messages was fired but claims the sacking was unfair, and he now wants compensation.
"I know you have a boyfriend, but if you didn't, would things be different between us?" he asked her on one occasion through the professional networking site LinkedIn.
Now, the man's argument that his employer conducted a flawed investigation process leading to his "unjustified" dismissal has failed, according to a recent decision made by the Employment Relations Authority (ERA).
The manager, who has interim name suppression and is identified as UCF in the decision, became the general manager of human resources (HR) in 2020 for a manufacturing business in New Zealand.
In August last year, he and the junior employee, who is referred to as Ms A and was employed by UCF's parent company in Australia, would chat over LinkedIn, sharing "banter".
However, by September UCF's messages began to make Ms A feel uncomfortable.
In October, Ms A raised her concerns with her direct manager, stating UCF had continued to message her after she told him to give her space.
A senior associate of the company was asked to investigate UCF's conduct.
Ms A said UCF told her it would be good for their relationship when she leaves her company. When she asked why, he responded, "You know, with my position and all that."
"I thought it was weird, but now in hindsight, I'm like - gross," Ms A told the investigator.
UCF also referred to a photo of Ms A as a 17-year-old, saying "cutie" before asking, "Were you active?"
When Ms A didn't understand what he meant by this, UCF said, "I was always into girls from a very young age", with the investigator concluding UCF implied, 'Were you sexually active'.
Ms A said when she looks back on it now, she feels "really yuck".
She said UCF asked, "Do you think if you didn't have a boyfriend we would date?"
She began ignoring his messages and said UCF would view her LinkedIn profile often, which she thought was "creepy". She eventually blocked him.
UCF repeatedly messaged Ms A, including telling her to have a good weekend, telling her about his dog, asking how her day was going, asking for her phone number, and expressing his happiness at the pair being "good friends".
In November, UCF was called into a meeting and made aware of the allegations that his messages to Ms A were "inappropriate, unprofessional and of a sexual nature" and amounted to harassment.
UCF said the nature of the relationship between him and Ms A was friendship and when he asked if she was active, it related to whether she was dating at a young age.
He said his reference to liking girls from a young age was based on kissing and not sex.
He denied that any part of his conversations with Ms A were sexually motivated and said she could have blocked him at the first sign of discomfort but did not.
UCF's wife also provided a statement, saying due to her husband's work status, he can be a target for "unscrupulous females and as such works hard to maintain a clean reputation".
She said her husband calling the photo of 17-year-old Ms A cute carried no weight and he has a habit of helping others in their work searches.
UCF repeatedly wrote to the investigator unprompted, stating Ms A's allegations were incorrect.
In January this year, following a disciplinary meeting, UCF's employment was terminated without notice on the grounds of serious misconduct.
UCF then took the company to the ERA, arguing he was unfairly dismissed from a "procedurally flawed" investigation and disciplinary process.
UCF outlined several issues with the investigation process, including the investigator's qualifications, his not being informed of the potential disciplinary consequences and not being given access to certain documents.
He wanted lost wages, reimbursement and compensation for loss of benefits, interest, humiliation and injury to feelings.
He also sought a penalty for an alleged breach of good faith and name suppression as publication of his name would cause "significant distress".
However, authority member Sarah Blick was satisfied that UCF breached his obligations under the Code of Conduct in his employment agreement and was therefore justifiably dismissed.
Blick said UCF's behaviour and interactions with other staff should have been "exemplary" given his position, ruling that he was not unfairly dismissed.
His application was unsuccessful. Blick granted UCF interim name suppression for 28 days which will lapse if no challenge is filed.
*This story originally appeared in the New Zealand Herald.

source: https://www.rnz.co.nz/news/national/493694/hr-manager-fired-over-harassment-inappropriate-messages-to-junior-employee