Wilde blitzes the field for sprint distance World Triathlon Championship title in Hamburg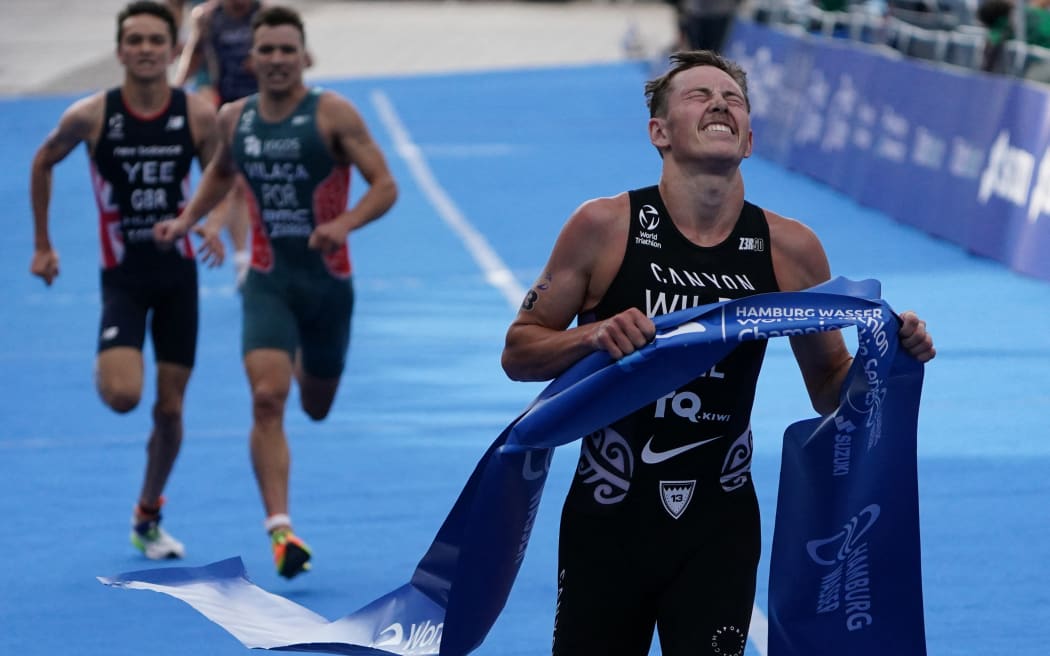 Olympic bronze medalist Hayden Wilde is the newly crowned Super Sprint World Triathlon Champion after winning the final in Hamburg with an early burst on the run.
New Zealand's Wilde broke away on the first lap of the 1.75km run course to clock 19 min 26 sec, mere seconds ahead of Portugal's Vasco Vilaca and Britain's Alex Yee.
The Super Sprint format comprises a 300m swim followed by a 7.5km bike ride and a 1.75km run.
Reigning Olympic champion Kristian Blummenfelt of Norway was fourth.
After three stages of intense racing, Wilde again showed his sprint credentials in the final race.
"I had to do some work in that first round and the legs weren't feeling too good, but I was a bit more relaxed in the second out front," Wilde said.
"My tactic was always to try and get a couple of seconds swinging round into transition and get away.
"Everyone's upping their game and starting that race it was always going to be difficult to get it done."
Wilde remains second overall in the World Triathlon Championship Series with Vilaca holding first position after five races.
Fellow Kiwi Tayler Reid was 11th in the men's race.
The women's race was won by Cassandre Beaugrand of France from Britain's Beth Potter.
New Zealand's Nicole van der Kaay claimed a top 10 finish with an impressive sixth place.
- RNZ
source: https://www.rnz.co.nz/news/sport/493793/wilde-blitzes-the-field-for-sprint-distance-world-triathlon-championship-title-in-hamburg