Bank of America created sham customer accounts, regulators say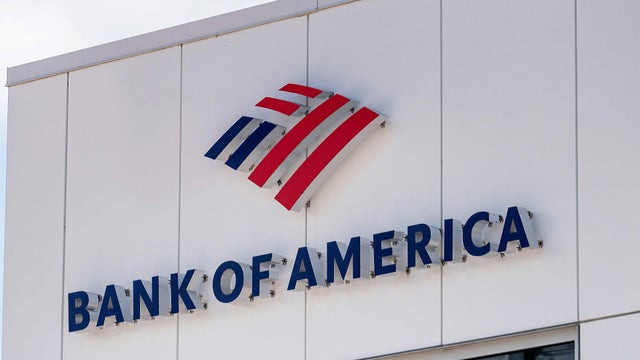 Federal regulators are accusing Bank of America of opening accounts in people's name without their knowledge, overcharging customers on overdraft fees and stiffing them on credit card reward points. 
The Wall Street giant will pay $250 million in government penalties on Tuesday, including $100 million to be returned to customers, the Consumer Financial Protection Bureau said on Tuesday.
"Bank of America wrongfully withheld credit card rewards, double-dipped on fees and opened accounts without consent," CFPB Director Rohit Chopra said in a statement. "These practices are illegal and undermine customer trust. The CFPB will be putting an end to these practices across the banking system."
The agency, which was launched in 2010 after the housing crash to protect Americans from financial abuse, also said Bank of America illegally accessed customer information to open sham bank accounts on their behalf. The allegation echoes a 2017 scandal involving Wells Fargo, whose employees were found to have opened millions of fake accounts for unsuspecting customers in order to meet unrealistic sales goals. 
"From at least 2012, in order to reach now disbanded sales-based incentive goals and evaluation criteria, Bank of America employees illegally applied for and enrolled consumers in credit card accounts without consumers' knowledge or authorization," the CFPB said. "Because of Bank of America's actions, consumers were charged unjustified fees, suffered negative effects to their credit profiles and had to spend time correcting errors."
Bank of America also offered people cash rewards and bonus points when signing up for a card, but illegally withheld promised credit card account bonuses, the regulators said.
Bank of America no longer charges the fees that triggered the government's fine, spokesperson Bill Haldin told CBS News. "We voluntarily reduced overdraft fees and eliminated all non-sufficient fund fees in the first half of 2022. As a result of these industry leading changes, revenue from these fees has dropped more than 90%," he said.
The company didn't address the CFPB's allegations that it opened fake credit card accounts and wrongly denied them reward points.
The $250 million financial penalty is one of the highest ever levied against Bank of America. Last year, the bank was hit with a $10 million fine for improperly garnishing customers' wages and also paid a separate $225 million for mismanaging state unemployment benefits during the pandemic. In 2014, it paid $727 million for illegally marketing credit-card add-on products.
"Bank of America is a repeat offender," Mike Litt, consumer campaign director at U.S. PIRG, a consumer advocacy group, said in a statement. "The Consumer Financial Protection Bureau's strong enforcement action shows why it makes a difference to have a federal agency monitoring the financial marketplace day in and day out."
The Associated Press contributed reporting.
source: https://www.cbsnews.com/news/bank-of-america-fake-accounts-fees-cfpb/