NZF still talking to 'preferred candidate' after Herdman rejection
New Zealand Football say they remain in "positive dialogue" with their preferred candidate for the vacant All Whites head coach role.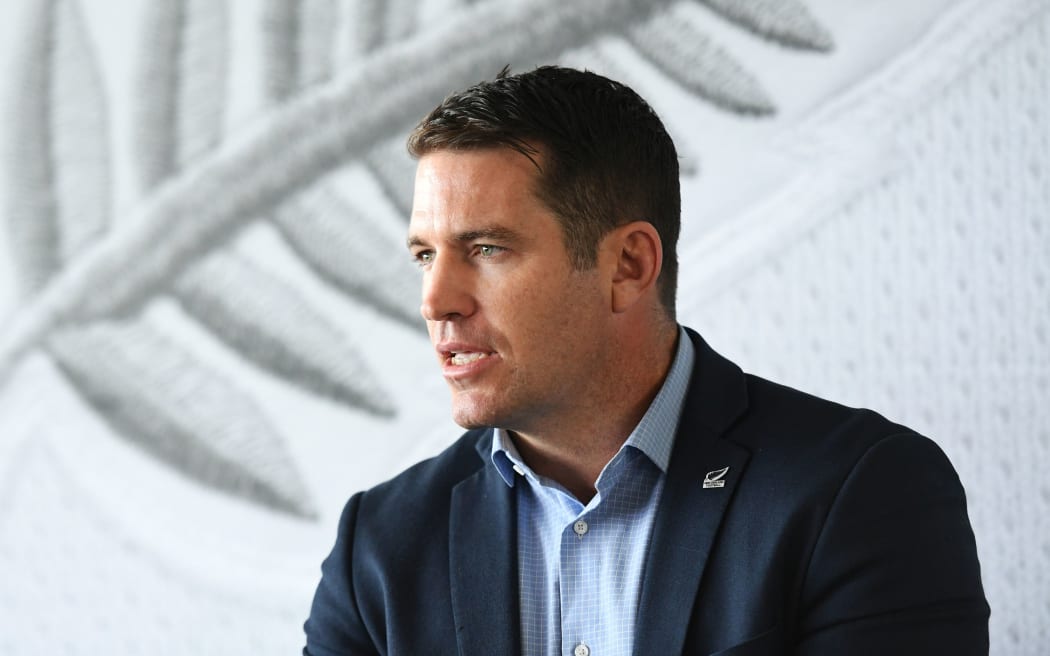 NZ Football chief executive Andrew Pragnell. Photo: Andrew Cornaga/Photosport
The statement on Thursday came after the reported leading candidate, Canadian men's team coach John Herdman, released a statement saying he had turned down "an offer from New Zealand Football".
NZF chief executive Andrew Pragnell wasn't being made available for reaction to Herdman's statement, with the national body choosing to release a statement of their own instead.
"New Zealand Football remain in positive dialogue with our preferred candidate for the permanent All Whites head coach role.
"We will not be commenting on media speculation for the position. We will also not be commenting on individual candidates."
The statement, and confirmation from Herdman he had rejected an offer from NZF, came just a day after Pragnell had said they were close to sealing a deal with an unnamed preferred candidate.
Pragnell told RNZ the coach was "100 per cent" the person they wanted and discussions were "advanced" before a family health issue for the candidate put a halt to the process.
Who that candidate was remained unclear, but what was certain was there would be no going back for one of the unsuccessful applicants for the job.
One of five interviewed, Wellington Phoenix men's coach Ufuk Talay said the "ship has sailed" for him on the All Whites position, despite the new developments.
"Was I disappointed not to be able to get that role? Yes and no. Was there a better candidate than me? Yes there was.
"I think NZ Football made a decision that was best for them at the time, but that's got nothing to do with me, I was just one of those candidates and was one that wasn't preferred for the role."
The situation meant men's under-23 team coach Darren Bazeley would take charge as the All Whites interim head coach for a pair of home matches against China next month.
Pragnell felt things would be clearer after those games were played.
"We will know where the preferred candidate's personal circumstances are at...," the NZF boss said on Wednesday.
"This is a decision that doesn't have to be rushed. This is about a four-year cycle into a World Cup [in 2026]. Clearly the sooner the better but equally let's take our time to make sure we get the right people in place.
"In my ideal world we would know more and make a decision in April but if the situation hasn't quite settled and the candidate is still interested and we make that decision after June then that's fine by me as well."
A former coach of the New Zealand women's side, the Football Ferns, Herdman led Canada's men's team to last year's World Cup in Qatar.
The 47-year-old Englishman said he wanted to remain in that role.
"Success at this level will always invite opportunity. I've received several offers in recent months, all of which I have turned down, including an offer from New Zealand Football," he said in a statement released by Canada Soccer.
"At the World Cup in Qatar, our men showed the world that they belong at that level. I'm not going anywhere.
"We still have a job to do, and the objective is to take this team to the next level in 2026."
Canada was set to co-host the 2026 World Cup with the United States and Mexico.
- RNZ
source: https://www.rnz.co.nz/news/sport/483507/nzf-still-talking-to-preferred-candidate-after-herdman-rejection