Actor Billy Baldwin says Gilgo Beach murders suspect was classmate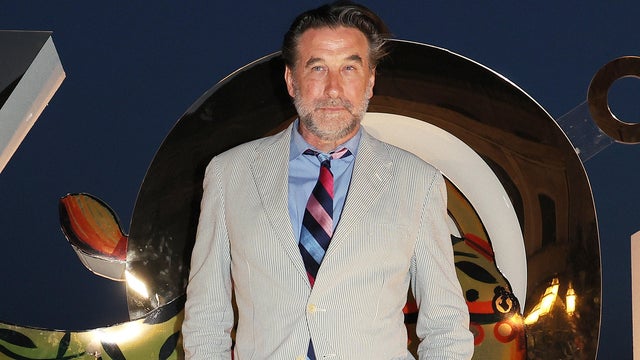 Actor Billy Baldwin, the younger sibling of actor Alec Baldwin, said on Friday that he went to high school with the man who police have taken into custody for his alleged connection to the Gilgo Beach murders. 
Rex Heuermann of Massapequa, Long Island, was taken into custody as a suspect in the case, law enforcement officials confirmed to CBS News, more than a decade after the long-unsolved murders of at least 10 women on Gilgo Beach. Suffolk County police took Heuermann into custody at his home late Thursday night. The charges against him have not yet been announced. 
"Woke up this morning to learn that the Gilgo Beach serial killer suspect was my high school classmate Rex Heuermann," Baldwin tweeted on Friday, saying they went to Massapequa's Berner High School and graduated in 1981. 
"Mind-boggling," he said. "Massapequa is in shock." 
Posts on the Berner High School Alumni Facebook page seem to verify Baldwin's claims. One former student posted a photo of Heruermann's yearbook portrait. 
"He used to leave me little love notes in my locker," one former classmate wrote on the page. "...I was always kind to him. So sad and scary."
Heuermann is a married father of two on Long Island, with neighbors describing him as "quiet," and someone who "never really bothers anybody." 
Details of Heuermann's alleged involvement in the murders have so far been scant. The women who were killed were found along a stretch of Ocean Parkway on Long Island more than a decade ago, and no arrests had been made since the investigation began all those years ago. 
Heuermann is an architect who founded the New York City firm RH Consultants and Associates in 1994, according to the company's website.
In a 2022 interview with Bonjour Realty that was posted to YouTube, Heuermann said he was "born and raised on Long Island" and has worked in Manhattan since 1987.
"I'm an architect, I'm an architectural consultant, I'm a troubleshooter," he said.
Li Cohen is a social media producer and trending content writer for CBS News.
source: https://www.cbsnews.com/news/billy-baldwin-gilgo-beach-murders-suspect-rex-heuermann-high-school-classmate/