Three injured after fleeing vehicle crashes on SH20, Māngere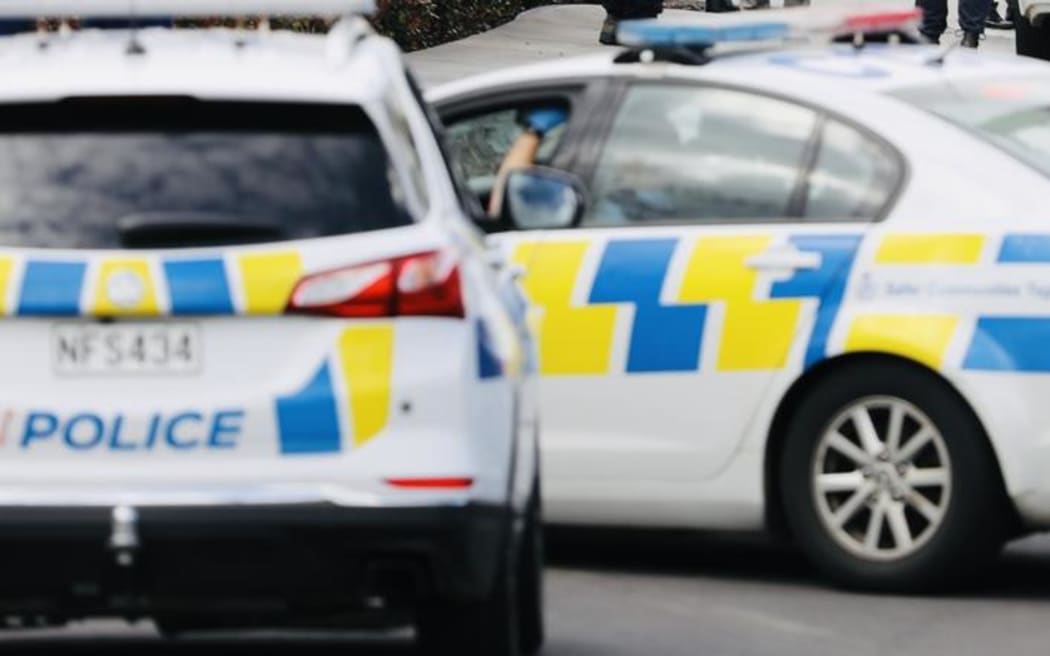 (file image) Photo: RNZ / Marika Khabazi
Three people have been injured after a vehicle police were chasing crashed into others in Māngere, South Auckland.
Police said they were responding to reports of a firearm in the area and with the help of the Eagle helicopter began watching a vehicle of interest.
About midday Thursday, police said officers signalled for the vehicle to stop near George Bolt Memorial Drive, but it sped away.
While attempting to pass traffic, the vehicle collided with two vehicles on an overpass on State Highway 20, south of the Coronation Road off-ramp, police said.
Two members of the public have moderate injuries and the driver of the vehicle that sped away has also suffered moderate injuries.
All three people have been transported to hospital.
There are no reports of any injuries in relation to the firearms incident, police said.
The Serious Crash Unit is attending the scene. An investigation is underway into the initial incident and the crash.
Police said they would also be notifying the Independent Police Conduct Authority as is procedure.
source: https://www.rnz.co.nz/news/national/483522/three-injured-after-fleeing-vehicle-crashes-on-sh20-mangere