Auckland floods: Authorities uncertain how many people made homeless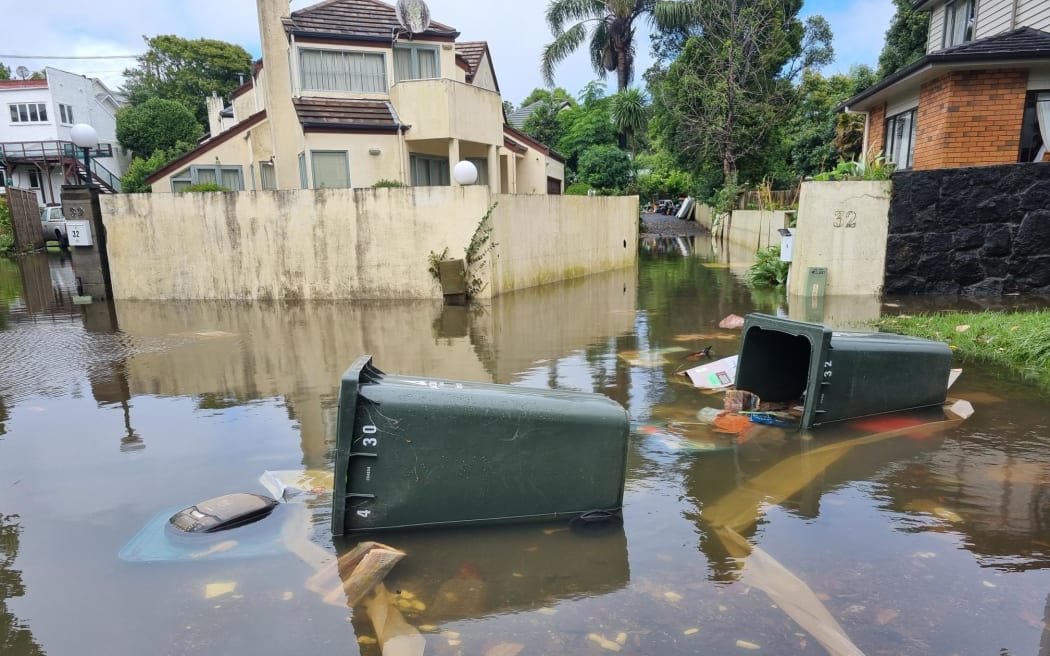 Flooded street in Epsom, Auckland, on Wednesday. Photo: RNZ / Rayssa Almeida
Authorities have no idea how many people are currently homeless because of Auckland's floods.
There have been about 100 in evacuation centres this week, while 644 people had asked Auckland Emergency Management for help to find somewhere to live.
Duty controller Rachel Kelleher said it was difficult to work out the total number out of their homes because a lot of people had made their own arrangements.
"Sometimes people self evacuate - or people may evacuate with support and then leave an area quickly to go and stay with friends and family," she said.
So far, 204 homes have been red stickered, meaning no one was allowed in these, while 1027 have been yellow stickered, meaning these may be able to be partially occupied or need further assessment.
The graphic below shows the numbers with some areas of the city still to be assessed.
Pacific Response Hub head Lemalu Silao Vaisola Sefo said the group was seeing a lot of families who had taken in relatives.
That was even if they already had very full homes themselves.
Some people were having to stay on the opposite side of town to where they normally lived.
"Part of the problem with that is the schooling. The kids might go to Māngere somewhere but now they're staying over in Papakura, as an example," he said.
The hub was helping people with basic needs but was also helping them into short term community housing - about six weeks - to give them time to make a plan.
Kelleher said Auckland Emergency Management had found accommodation for everyone in the evacuation centres.
But the bigger picture was more difficult.
"The challenges are often finding a match for the people needing accommodation with what's out there in the market," she said.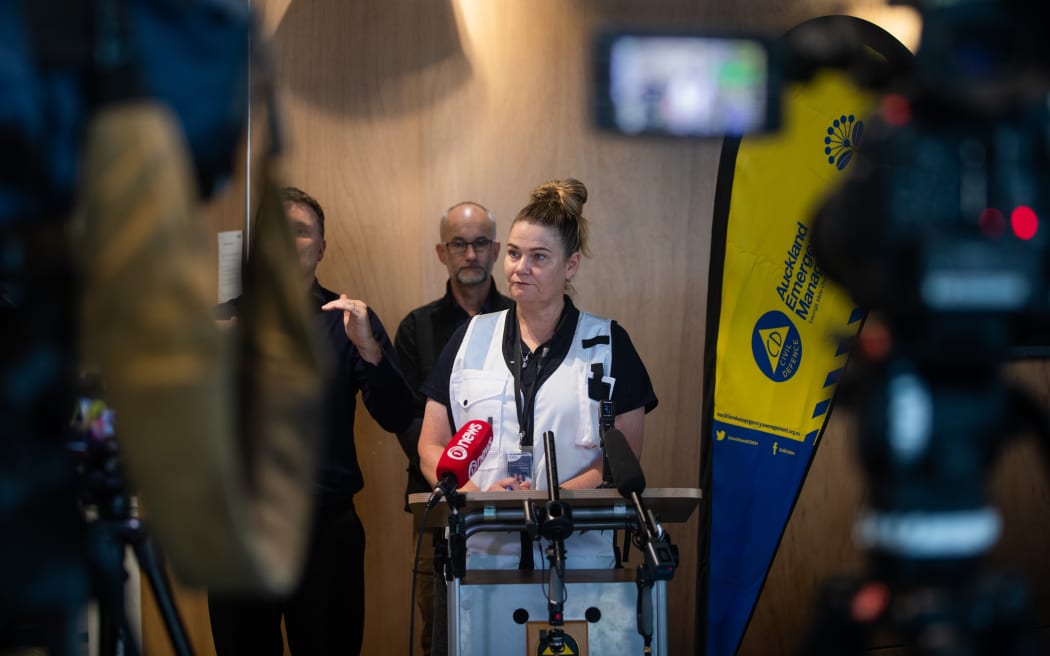 Auckland Emergency Management duty controller Rachel Kelleher Photo: RNZ / Cole Eastham-Farrelly
They were working with Kainga Ora and the Ministry of Business, Innovation and Employment, which ran temporary housing.
Kainga Ora has its own challenges, with 500 homes known to be damaged and at least 190 tenants displaced.
One central suburb Kainga Ora tenant spoken to by RNZ said he was opting to stay in his yellow-stickered house despite losing almost all his furniture when a metre of water came up through the floor.
Dealing with the bureacracy was frustrating and the uncertainty about where he might live was not ideal, he said.
"There are other people that are worse off so we'll just stay here until we have to go... at the moment, might as well let other people get the places."
source: https://www.rnz.co.nz/news/national/483542/auckland-floods-authorities-uncertain-how-many-people-made-homeless