Spending continues to slow as retail worries on the rise
Headwinds for the retail sector are intensifying with further evidence households are treading more carefully in their spending.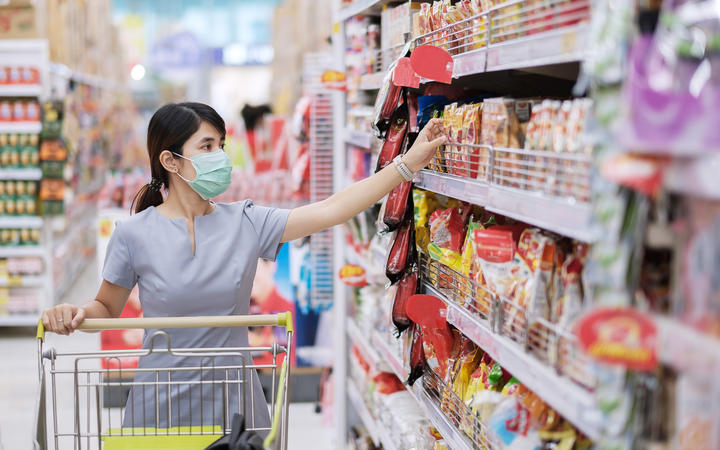 Spending is down between Omicron and inflation fears. Photo: 123RF
Retail spending using electronic cards dipped a seasonally adjusted 1.3 percent in March on the previous month according to Stats NZ data.
Core spending, which excludes fuel and vehicle related sales, was down 1.4 percent, with a marked drop in spending on consumables, such as food and drink, as well as clothing, while sales of durables, such as appliances, were flat.
"After spearheading the domestic expansion in 2021, consumers have returned to the side-lines and have not been helped by the Omicron outbreak," ASB economist Mark Smith said.
Sales using electronic cards rose 1.9 percent in the three months ended March on the previous quarter, but were in fact marginally lower from the same month a year ago.
The official numbers were mirrored by Kiwibank numbers, showing a 9.1 percent in the first quarter.
"Spend over the March quarter is typically soft as it follows a surge over the holiday period. However, the March quarter this year was especially weak. It's payback for the massive spend-up over the December quarter as Auckland exited lockdown," Kiwibank said in a commentary.
However, a feature of both releases was the significant rise in spending on non-retail services, particularly travel.
Kiwibank said an 80 percent rise in travel bookings was reflected in its card spending data.
"There's pent-up demand to venture beyond our four walls. And the decision to leave has been made easier with the removal of MIQ. The ability to return home without the need to enter managed isolation may explain the sudden surge in bookings."
The electronic card data covers about two-thirds of retail spending, and measures the amount of dollars spent, which would reflect higher prices.
ASB's Smith said the retail sector was likely to do it tough this year even with a return of some overseas visitors.
"Still-present retail stock shortages, tight credit conditions, a cooling housing market outlook and ongoing Covid-19 caution highlight the challenges."
source: https://www.rnz.co.nz/news/business/465089/spending-continues-to-slow-as-retail-worries-on-the-rise