3 things to do before the next Fed rate hike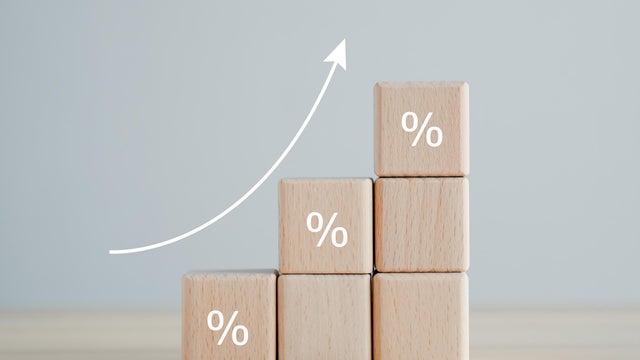 Our current reprieve from interest rate hikes is likely to end soon. While the Federal Reserve issued a much-welcome interest rate pause in June, signs are pointing to two more rate hikes this year, with the first coming when the Fed meets again July 25-26.
What does that mean for your money? It can be a mix of negative and positive news. While borrowers will face higher interest rates on their loans, savers stand to earn more interest. But there are some things you can do today to take advantage of future rate hikes while minimizing the added costs they bring.
One way to get the most from high rates? By opening one of these top savings accounts.
With a rate hike impending, here's what you should do now to reap the benefits (and avoid the drawbacks).
With interest rates the highest they've been in years, experts agree that now is a great time to open a high-yield savings account. These accounts offer many of the same benefits as regular ones, such as federal deposit protection and easy access to your funds. But they earn considerably more interest.
"Most of the big banks haven't raised their checking and savings account interest rates," says Kevin Shuller, CFA, CFP, founder and chief investment officer at Cedar Peak Wealth Advisors. "The national average interest rate is 0.42%. It's easy to find online banks offering 4.2% on savings deposits. It's an easy way to make 10 times the interest on your money. Some very large banks that shall remain nameless still pay 0.01% on savings deposits. (Psst: It's Chase and Bank of America)."
In today's high interest rate environment, the sooner you open a high-yield savings account, the more interest you can earn — especially when rates inevitably increase.
See today's savings account rates here to find out how much you could be earning.
Another winner when interest rates are high is those who open a new certificate of deposit (CD) account.
"In the increased interest rate environment, many people have found CDs more attractive for their excess cash holdings that would otherwise be in a bank account," says Greg Goff, CFP, founder and financial planner at Sound Wealth Management. "CDs are conservative investments issued by banks that have been more attractive due to the current interest rates with minimal risk."
With a CD, you agree to keep your funds locked up for a certain period (known as the term) in exchange for high interest rates. Short-term CDs, in particular, can be attractive when rates are high because they lock in the current rate for the duration of the term. However, they expire within three to 12 months, at which point you can renew them at the current interest rate if it's even higher.
You can also hedge against future rate fluctuations by creating a CD ladder. With this strategy, you open several CDs of varying lengths so you can enjoy the best of both short- and long-term CDs.
See CDs available online now and compare today's top rates.
One downside of interest rate hikes is that it costs more to borrow money. Experts predict mortgage rates (which are currently 6.40% to 6.95%, as of July 11, 2023) will continue to rise in the coming months, meaning it will only get more expensive to get a home loan. If you're considering applying for a mortgage in the near future, you may want to do so now before a rate hike increases your borrowing costs.
You can get the best rate available by shopping around, comparing quotes from multiple lenders and evaluating the cost of different loan terms. Experts also recommend making a larger down payment or buying now and refinancing when rates are lower and your home's value is higher.
Find the mortgage that's right for you — start your search here now.
While you can't control the Fed's decisions, you can take steps to prepare for the next rate hike. By opening a high-yield savings account or CD (or both), you can take advantage of today's high rates and potentially earn even more if rates go up. In addition, if you're planning on getting a mortgage soon, applying now can save you money compared to waiting until rates are even higher.
For any financial product you're considering, take the time to do your research and carefully compare offerings. This will help you ensure you get the best deal on the market, wherever interest rates currently stand.
source: https://www.cbsnews.com/news/things-to-do-before-next-fed-rate-hike/