Man linked to 2 killings after second body found in Minn. storage unit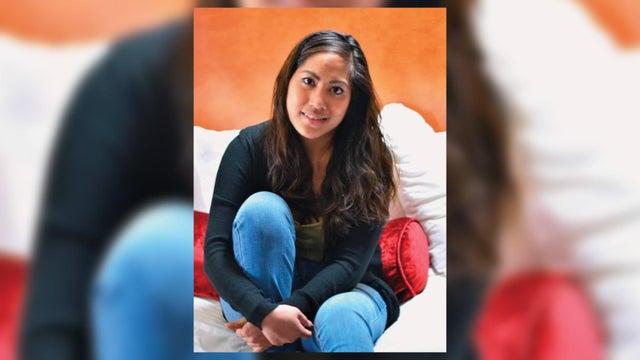 The remains of a missing woman were discovered inside a storage unit near Minneapolis last week, two years after her disappearance, officials said. 
The death of Fanta Xayavong, a 33-year-old from Lakeville, Minnesota, was ruled a homicide and linked to Joseph Jorgenson, with whom Xayavong was previously in an abusive relationship, according to the St. Paul Police Department. Jorgenson has for months been the subject of another police investigation into the disappearance of 33-year-old Manijeh "Mani" Starren and he was recently charged in her killing, the city of St. Paul said in a news release, citing authorities. Jorgenson was charged last week with second-degree murder in connection with Starren's death, the Minneapolis Star Tribune reported.
Authorities found Starren's body last month dismembered in a storage unit in Woodbury, a different Minneapolis suburb, according to CBS Minnesota. Xayavong's body was found Thursday in a Coon Rapids storage unit.
While Jorgenson has not been charged, St. Paul police Sgt. Mike Ernster said Jorgenson is a "person of interest" in the 33-year-old Xayavong's death after investigators connected him to the Coon Rapids storage unit. Police are now trying to determine if Jorgenson could be linked to any other missing people.
"It's nothing short of horrific," Ernster said.
The Minnesota Bureau of Criminal Apprehension received a tip in May that Xayavong had been in an abusive relationship with Jorgenson before her disappearance in July 2021. Police have said that Starren and Jorgenson had also been in a relationship before her death.
Police have not determined where or when Xayavong was killed, Ernster said. Investigators searched a home Friday that Jorgenson had lived in until last September.
Jorgenson's attorney didn't return a call from the newspaper Friday.
Police Chief Axel Henry said at a Friday news conference that "cases like this are extremely rare, but they are reminders to all of us that monsters can be real."
Starren was reported missing May 1. Investigators found her body after Jorgenson barricaded himself in his apartment and started a fire when police tried to search the apartment on June 26. He was arrested after he fought with officers. A review of his cell phone activity led police to the storage unit in Woodbury, where Starren's body was found.
According to court documents, prosecutors believe Jorgenson dismembered Starren's body and carried her remains out of the apartment in Maplewood in duffel bags and a small suitcase.
Video from the apartment building showed Starren running from Jorgenson on April 21 before he caught her and pushed her back inside. She wasn't seen leaving the apartment again.
source: https://www.cbsnews.com/news/joseph-jorgenson-fanta-xayavong-mani-starren-minnesota-police-second-body-found-storage-unit/