Supermarket watchdog: 'A once-in-a-generation opportunity to make a difference'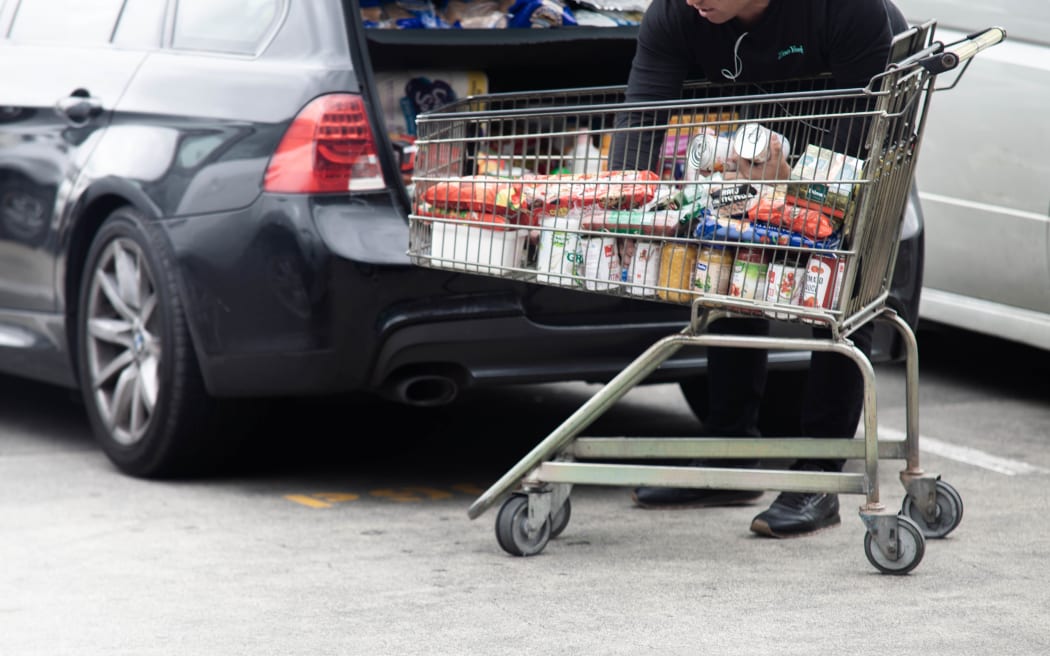 The new role was created after a Commerce Commission study (file image). Photo: RNZ / Cole Eastham-Farrelly
New Zealand's first grocery commissioner is aiming to increase competition in the supermarket sector and give consumers more choice.
Last year, the government said it planned to introduce an industry regulator, a mandatory code of conduct, compulsory unit pricing and other measures in an effort to rein in the supermarket duopoly, after the Commission released findings of its market study of the sector.
It found the duopoly was working against consumers, food producers, and stifling the chances of further bigger players coming into the market.
The former chair of the Food and Grocery Council, Pierre van Heerden, will begin his five-year term as grocery commissioner role on Thursday.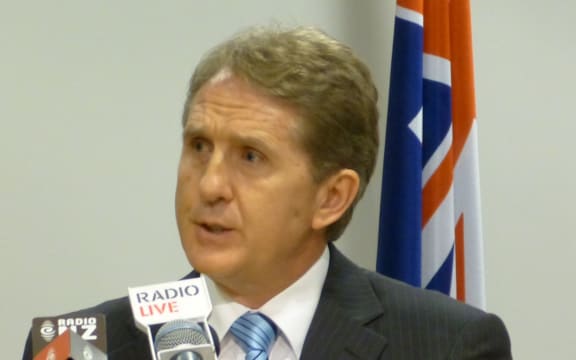 Pierre van Heerden. Photo: RNZ
He was also previously chief executive of the Mojo coffee chain and general manager of Sanitarium.
Van Heerden told Morning Report this was a "once-in-a-generation opportunity" to make a difference.
"We want to level the playing field so that we can improve competition, lower prices, but also the big thing is give consumers choice."
The commissioner's role is a part of the Commerce Commission and will provide annual reviews about sector competition.
"For me, the level of success will be if we've levelled the playing fields, we've increased competition - because competition is the thing that drives everything, if we can achieve that, I would be quite happy, because we would've looked at the pricing, there'd be better range available, consumers will have more choice," van Heerden said.
Since the Commerce Commission's study was done, changes had already been done, he said.
"There's things like the covenants that have been removed, that gives opportunity for others to come in the market and compete.
"Supermarkets have also gone and frozen prices over the winter period on many items. So already just the focus on them has created some level of change.
"Going forward, there will be a lot of monitoring by the grocery team at the Commerce Commission, who are very apt at this, and ensuring things do change and if they don't, there are levers that can be pulled to assist in getting that change done."
He will also have the ability to issue warnings, fine those who breach the code of conduct breaches, and go to the courts to seek that contracts be overruled.
But van Heerden said he was keen to first talk to the parties involved in any problem first before taking enforcement action.
"The supermarkets have shown that they are willing to make changes, we've just got to keep the focus on them [to ensure] that that does happen."
The new grocery code of conduct, once implemented, will be mandatory.
"That will make quite a difference in terms of the supplier and retailer relationships," van Heerden said.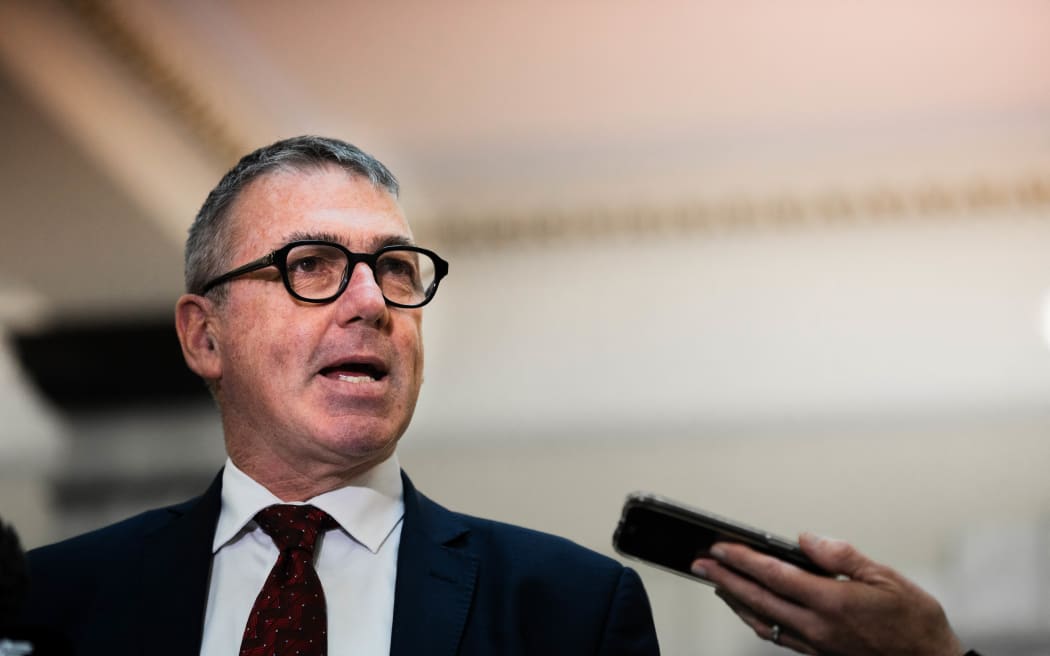 Commerce and Consumer Affairs Minister Duncan Webb. Photo: RNZ / Samuel Rillstone
Commerce and Consumer Affairs Minister Duncan Webb told First Up further steps would be taken if the commissioner finds more needed to be done.
"This is a watchdog. It's keeping a really close eye on what's going on in the supermarket sector, making sure that those supermarkets are doing what the new legislation which just passed is telling them to do, and that's essentially making sure they're dealing with their suppliers fairly, and making sure that they're allowing other supermarkets who aren't in the duopoly to buy from them at exactly the same prices, at their warehouse level, at exactly the same prices as they sell to their own supermarkets."
The fines that could be imposed were seen to be as a big disincentive to breach any obligation, Webb said.
"There's powers of prosecution and very, very significant fines - fines which are multipliers of profits - that are real disincentives."
National Party deputy leader Nicola Willis also welcomed the appointment of the commissioner, saying it could encourage competition in the sector.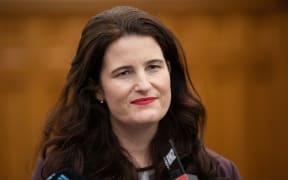 National Party deputy leader Nicola Willis. Photo: RNZ / Angus Dreaver
"What we have seen in New Zealand is that we are quite distinct in that we have a duopoly and that has meant, according to the Commerce Commission, that consumers have paid higher prices," Willis told First Up.
"In some countries overseas, I think in the United Kingdom is one example, [where] grocery commissioners have formed a watchdog and that's a useful way of bringing accountability in."
source: https://www.rnz.co.nz/news/national/493532/new-grocery-commissioner-gears-up-to-monitor-sector-and-competition