Silver and bronze for NZ athletes at Para world champs in Paris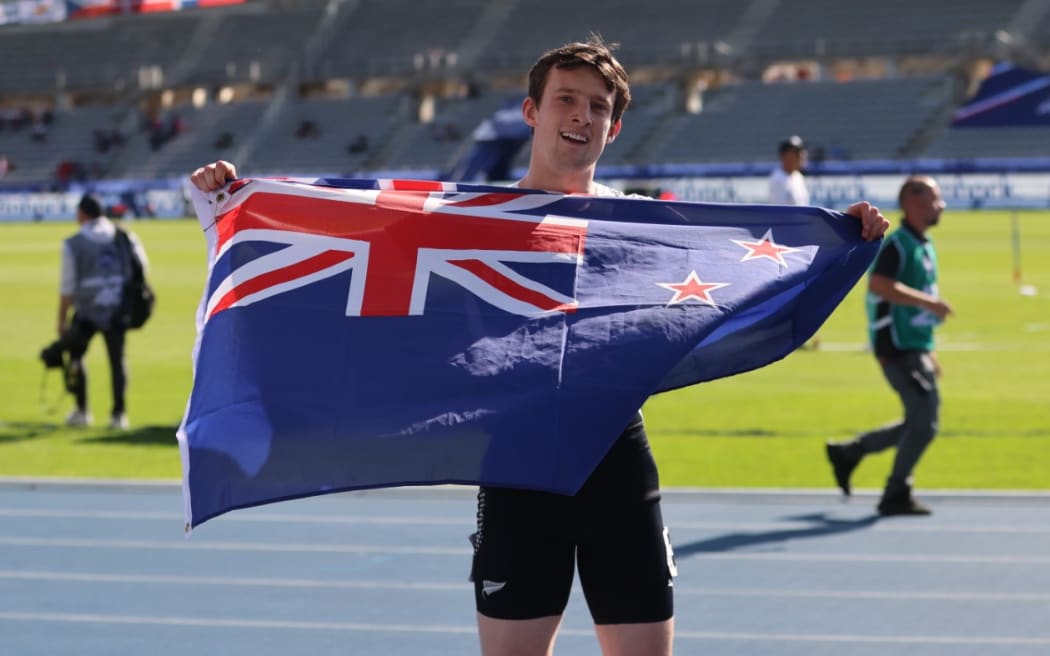 Will Steadman Photo: Peter Milsom
New Zealand athletes have enjoyed success on the track at the Para Athletics World Champs in Paris with Will Stedman and Anna Grimaldo winning silver and bronze medals.
Christchurch's Stedman won silver in the men's 400m T36 final while upgrading on the bronze medals he snared in this event at the previous edition of these championships in Dubai in 2019 and at the Rio and Tokyo Paralympic Games.
Stedman ran 53.62 seconds to finish 1.36 seconds behind Australia's James Turner, the Christchurch athlete finishing just 0.07 seconds shy of his national record.
"I'm really happy with how I ran, especially the first half of the race, which I've had some trouble executing. It was the closest I've been to him (Turner) with 100m to go but I didn't quite have the strength in the final straight.
"It is satisfying to win silver (after three previous global 400m bronze medals). I'm really happy to run my second fastest time ever, and to be able to perform on the day at a major championship, when it counts."
Stedman will also compete in the men's long jump T36 final.
Anna Grimaldi Photo: Peter Milsom
Double Paralympic long jump champion Anna Grimaldi won bronze medal in the 100m T47.
The Dunedin athlete took 0.29 seconds off her national record and set an Oceania record of 12.31 in qualifying second fastest in the heats.
"With about 70m to go my mouth opened and it was 'Oh my God' I'm in third. I wasn't expecting to be in the hunt for a medal, I was ranked ninth coming into this and I thought maybe yesterday (and setting an Oceania record) was a fluke," said Grimaldi.
"I'm not a 100m runner I'm a long jumper, but I guess now I'm sort of a 100m runner."
Grimaldi put her leap forward in performance was down to "risks" she has taken.
"There has been so many risks I have taken in the past eight months. I have a new coach (Mike Jacobs) and my training environment has changed.
"I came to Europe early to do a long pre-camp and it has been a process of falling back in love with the sport and understanding the opportunities athletics gives me. It is more than just training hard, there is so much fun to be had and so many cool experiences. Taking all that in has made me more confident."
Grimaldi still has her specialist event the long jump to come this weekend.
"Speed is a massive part of the long jump, it is my biggest asset and I could feel the last couple of weeks when practising long jump it was getting harder to take off which usually means I'm running fast."
-RNZ
source: https://www.rnz.co.nz/news/sport/493581/silver-and-bronze-for-nz-athletes-at-para-world-champs-in-paris