Urban artists take over Canterbury Museum ahead of major redevelopment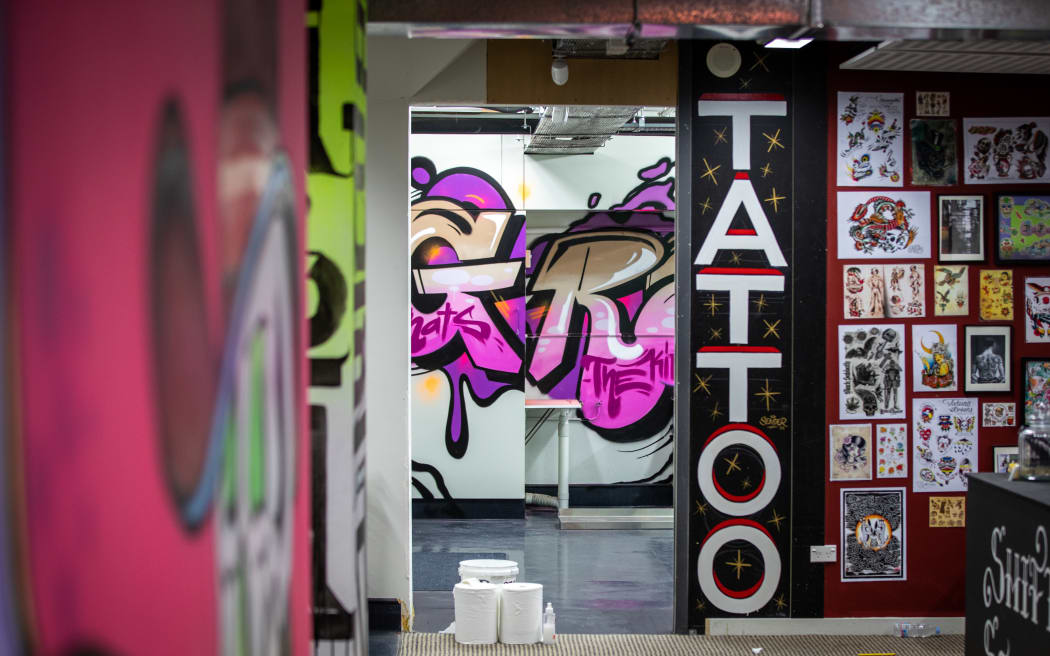 Canterbury Museum is preparing to open The Shift: Urban Art Takeover exhibition. Photo: RNZ / Nate McKinnon
Canterbury Museum has been taken over by urban artists filling the space with colour for its blockbuster farewell exhibition.
The Shift: Urban Art Takeover opens on 28 January and runs until 11 April.
The historic building has been cleared out to undergo a $205 million redevelopment over the next five years.
For its final exhibition before closing in April, the almost empty complex was handed over to urban artists for them to use as their canvas.
Over 60 urban artists from Aotearoa and the world have created a winding pathway of art across five floors and over 35 spaces.
Museum director Anthony Wright said it was bittersweet to be leaving the building, but he was inspired by how the exhibition had come together.
"This such a cool thing to do in an empty museum. We don't know of any example in the world where a cultural institution has had to empty everything out for a major redevelopment, and has allowed urban artists to come in and and take over the place with such an amazing variety of urban art," he said.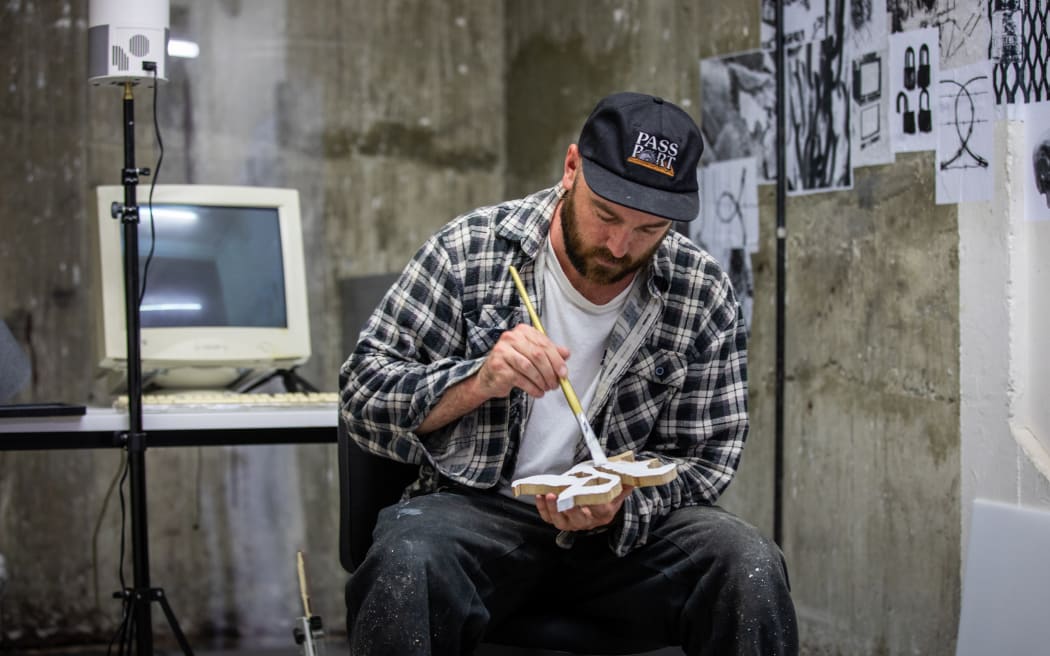 Artists were asked to 'respond' to the museum. Photo: RNZ / Nate McKinnon
Exhibition curator and urban art expert Reuben Woods said the show was a unique experience.
"It's about the change coming to Canterbury Museum, and also about the changes that have come through the world of urban art here in Aotearoa.
"I've been coming to the museum my whole life, and to have seen it change before my eyes is fascinating," he said.
Artists were asked to 'respond' to the museum, and had done so in a variety of creative ways, Woods said.
"Some artists have responded to the museum's interests and collections and the history of the institution, some have responded to the physical space."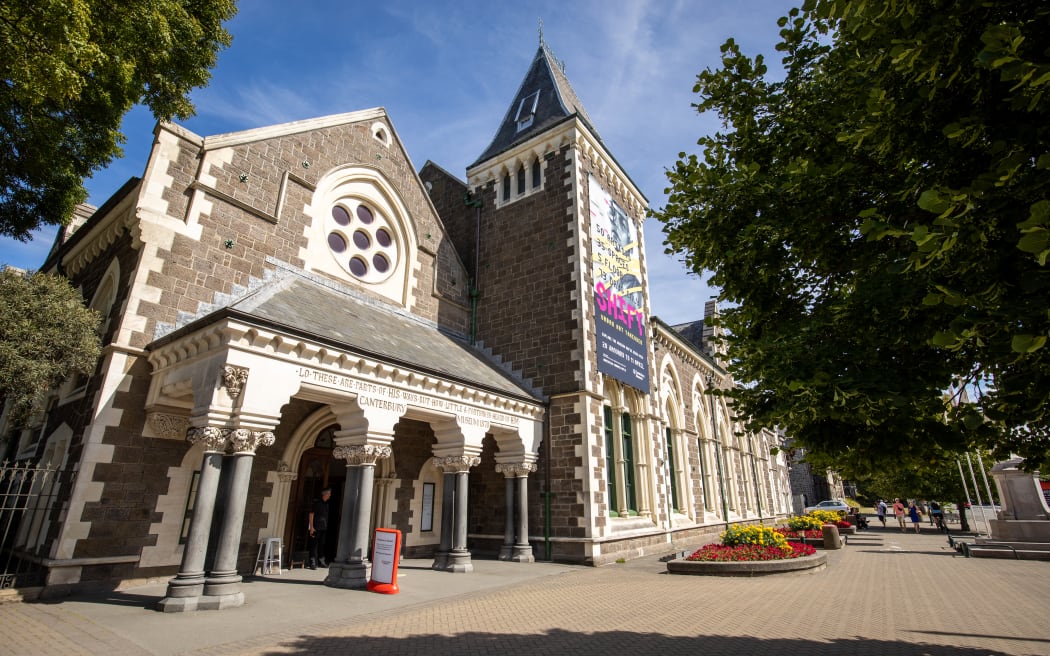 The historic Canterbury Museum has been cleared to undergo a major redevelopment over the next five years. Photo: RNZ / Nate McKinnon
One of the artists, who works under the name Chimp, said he was excited for the challenge of working in a museum context for the first time.
"I wanted to push the boundaries of my own practice and also urban art, so I wanted to do some sculpture, and I've used some of the recycled materials that they'd had left behind from packing up at the museum," he said.
The response from the urban art community had been fantastic, Wright said.
Photo: RNZ / Nate McKinnon
"Their enthusiasm and the desire to do even more than what they were asked to do has been really terrific ... I love the way that things pop up every day in unexpected places that we haven't ever talked about."
Tickets for the exhibition are on Canterbury Museum's website, and Wright said all proceeds would go towards the museum's redevelopment.
Whilst the existing buildings are upgraded, the museum will open a pop-up site inside the Centre of Contemporary Art building in Christchurch's central city.
source: https://www.rnz.co.nz/news/national/483171/urban-artists-take-over-canterbury-museum-ahead-of-major-redevelopment