'Everybody run': Tourist tells of being engulfed by ash as Whakaari erupted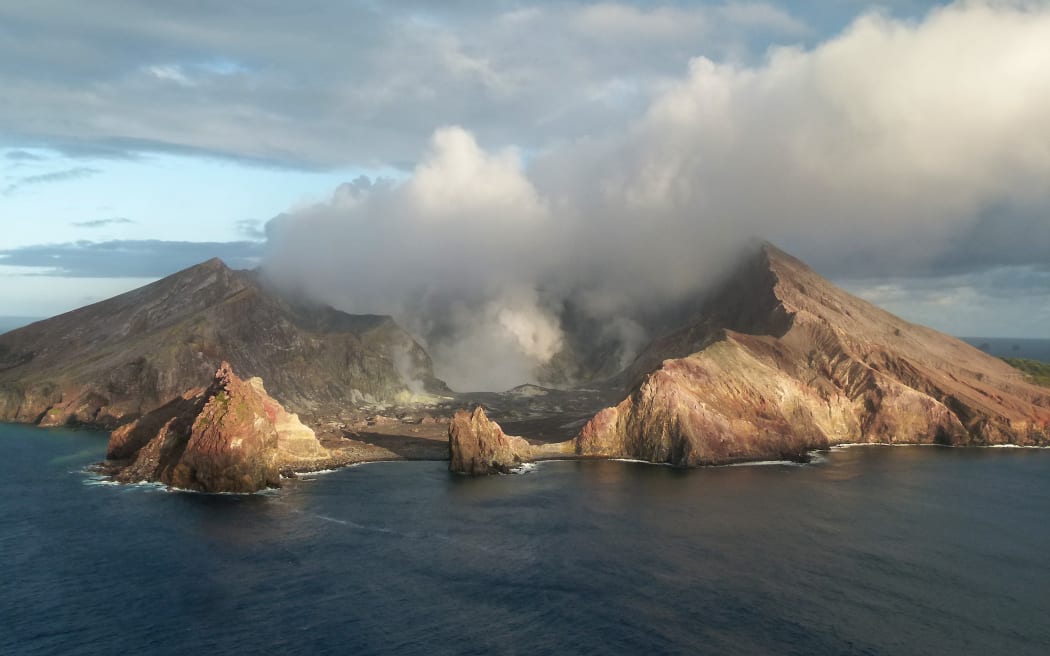 Photo: Supplied/ University of Canterbury
Warning: Details in this story may be distressing to some readers.
An Australian tourist has recounted the terrifying experience of being on Whakaari White Island when it erupted.
This week, Auckland District Court has heard, at times graphic, accounts of what happened on the ground during the eruption, and the lasting impact it has had on victims.
Annie Lu was visiting the island with her mother while on holiday from Australia.
In a pre-recorded video interview, she recalled the moment the island erupted.
"Mum decided to take one last photo of the crater," she said.
"She was like 'Oh look at that' and then [the guide] turned around and screamed 'Oh my God, everybody run', and that was when the explosion happened."
Both Lu and her mother were quickly engulfed by ash as the surge overtook them.
"I remember Mum screaming for my name, and then everything just went dark [...] it was this wind that knocked you for six, and so much pain," she said.
Lu suffered burns to 38 percent of her body, and described hearing the screams from fellow victims, as they travelled back from Whakaari and to hospital.
"The screaming grew a lot more, and the crying grew a lot more, in the boat, I remember asking for Mum," she said.
It has had a lasting effect on her, she said.
"It's changed everything, basically."
Three members of the Buttle family, who own the island, are defending charges on health and safety failings, alongside their company, Whakaari Management Limited.
Two companies that booked and marketed tours to cruise ship passengers are also facing charges.
Lu was cross examined by ID Tours' lawyer David Neutze who thanked her for appearing today.
"I want to acknowledge, both personally and on behalf of my client, the devastating effects that we know this eruption has had on you, and your mum, and your family, and will continue to do so," he said.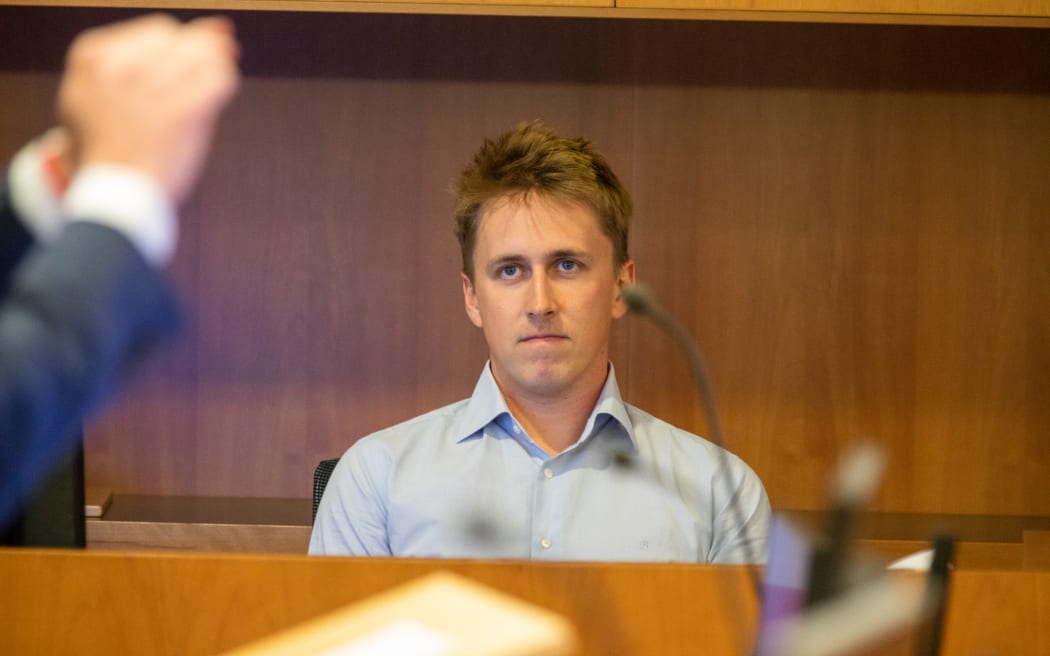 Brian Depauw Photo: RNZ / Nick Monro
Also appearing in court today was Brian Depauw, a helicopter pilot who took one of the tour groups to the island the day of the eruption.
The company he works for, Volcanic Air, has already pleaded guilty to charges.
In his pre-recorded video, he said he instructed his tour group to run to the water.
"I looked behind me and I just saw the plume going up, a thousand or two thousand feet high," he said.
"I saw boulders and debris arching toward us, so I said 'Run, run, run, run to the water'."
Depauw said he was not sure he could survive the eruption, but instinct told him to get in the water.
"The water's what saved us from that steam, from that heat, from that exposure, so that's definitely what saved us that day," he said.
The trial has been set down for four months.
source: https://www.rnz.co.nz/news/national/493683/everybody-run-tourist-tells-of-being-engulfed-by-ash-as-whakaari-erupted