Developer says he's dropped legal action against council over mall building defects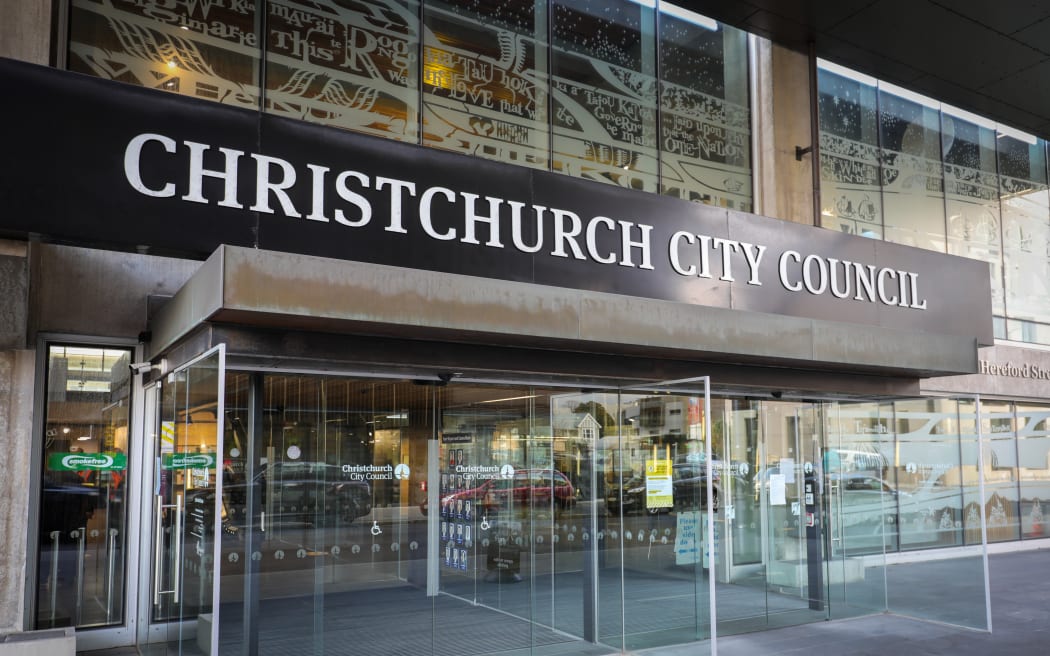 Photo: RNZ / Nate McKinnon
A developer says he has dropped his legal action against Christchurch City Council over a defective building in a central mall.
Court records showed that last year Hyung Sun Kim was suing for $19m over the blighted office block at 230 High St.
The narrow, eight-storey block has so many serious earthquake design flaws that it has never been opened.
Kim had blamed the council for signing off the plans.
However, he told RNZ this week that he had dropped his legal action and sold the building.
He sold it to a director of one of the two other plaintiffs in the action, Rockwell One and Rockwell E&C, he said.
RNZ has been unable to contact the director or confirm there is a new owner.
The city council said it had not received a notice of change of ownership of the building.
It "has not been advised of any discontinuance of the legal action by Mr Kim or any of the other plaintiffs to the claim", the council said.
RNZ approached the Rockwell companies for comment.
Court documents showed the council denied liability, but argued if it was found liable, it was let down by three engineering firms that passed the building.
A freshly graduated engineer first picked up on the flaws, looking through a perimeter fence during construction.
"Council's position is that the building can be repaired to Code," its head of building consenting, Robert Wright, told RNZ.
"It has suggested that the owners take steps to do that."
The council had no information on what the owners intended to do with the multi-storey building, he said.
source: https://www.rnz.co.nz/news/national/483645/developer-says-he-s-dropped-legal-action-against-council-over-mall-building-defects