7.2-magnitude earthquake recorded in Alaska, triggering brief tsunami warning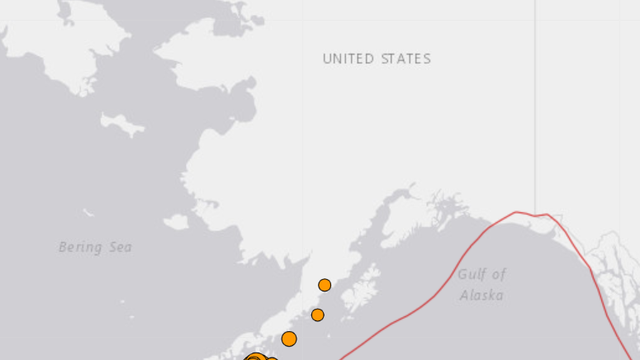 A 7.2 magnitude earthquake triggered a brief tsunami advisory for southern Alaska late Saturday, but the advisory was canceled about an hour later, monitoring bodies reported.
The earthquake was felt widely throughout the Aleutian Islands, the Alaskan Peninsula and Cook Inlet regions, according to the Alaska Earthquake Center.
In Kodiak, Alaska, sirens warned of a possible tsunami and sent people driving to shelters late at night, according to video posted to social media.
The United States Geological Survey wrote in a social media post that the earthquake occurred 106 kilometers (65.8 miles) south of Sand Point, Alaska, at 10:48 p.m. Saturday. The quake initially was reported as 7.4 magnitude but downgraded to 7.2 soon after.
The U.S. National Weather Service sent a tsunami advisory saying the quake occurred at a depth of 13 miles (21 kilometers). The agency canceled the advisory about an hour after the first alert.
Tsunami waves with an observed maximum height of 0.5 feet was measured at both King Cove and Sand Point at 12:18 a.m. local time, KTUU-TV in Anchorage reported.
Before the cancellation, the National Weather Service in Anchorage, Alaska, tweeted that the tsunami advisory applied to coastal Alaska from Chignik Bay to Unimak Pass, but Kodiak Island and the Kenai Peninsula were not expected to be impacted.
The Hawaii Emergency Management Agency said shortly after the tsunami warning went out that there was no threat to the islands.
There have been at least estimated eight aftershocks in the same area, the largest of which measured 5.0 in magnitude just three minutes after the initial earthquake, according to KTUU.   
source: https://www.cbsnews.com/news/alaska-earthquake-aleutian-islands-alaskan-peninsula-cook-inlet-tsunami-warning/