Staff shortages, IT issues among reasons hospital's medical imaging accreditation halted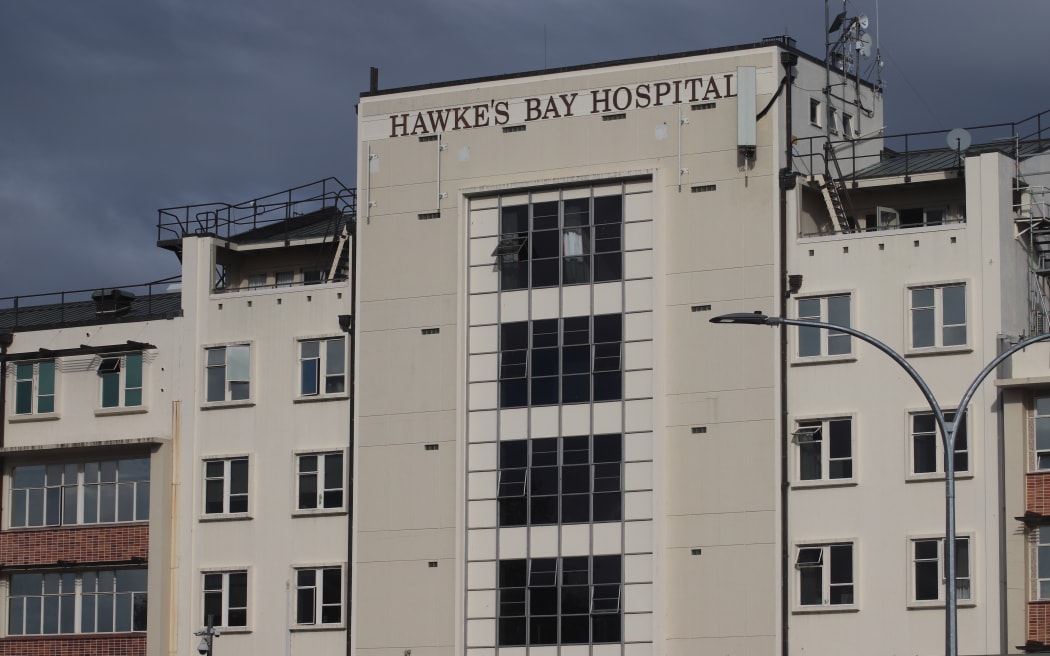 Te Whatu Ora says all services will still be delivered and people should still go to their appointments. Photo: RNZ / Tom Kitchin
Hawke's Bay Hospital has had its medical imaging accreditation for doing scans such as MRIs and CTs suspended.
An assessment by International Accreditation of New Zealand (IANZ) has found unsuitable space, ageing equipment, workforce shortages and IT issues.
Te Whatu Ora said all services would keep being delivered despite today's suspension, and people should still go to their appointments.
"Accreditation has been suspended as we are currently unable to deliver what is required to achieve it," the acting head of the radiology department Dr Richard Cooper said.
"IANZ assesses us against the level of care we should be delivering to the community of Hawke's Bay, and we remain focused on the steps that are needed to meet the accreditation standard."
RNZ reported last November that Hawke's Bay was among several radiology departments rated by IANZ as at "high risk" of not meeting international standards.
At that time, Te Whatu Ora downplayed the importance of the accreditation: "While IANZ accreditation is an important gauge of the quality of our public radiology services, it is by no means the only one," it said then.
In September, RNZ reported on an internal warning to Te Whatu Ora from doctors that poor radiology reporting throughout the central region was endangering people's lives.
Te Whatu Ora responded that "any risk to patients has been mitigated by the tireless work of our clinical staff".
Today, the agency said work was going on at Hawke's Bay to address the problems, including a recent upgrade to make the crucial IT system more stable.
For instance, funding had been approved to redevelop the department, including by adding imaging capacity.
"The suspension of accreditation does not change the delivery of these essential radiology services for the Hawke's Bay community - all services offered by the department will continue to be provided," the agency said.
Southland and Palmerston North hospital radiology services were suspended by IANZ several years ago, but have carried on delivering services.
source: https://www.rnz.co.nz/news/national/493614/hawke-s-bay-hospital-staff-shortages-among-reasons-medical-imaging-accreditation-halted