'It's crippling': Waiheke residents to keep protesting against ferry fare hikes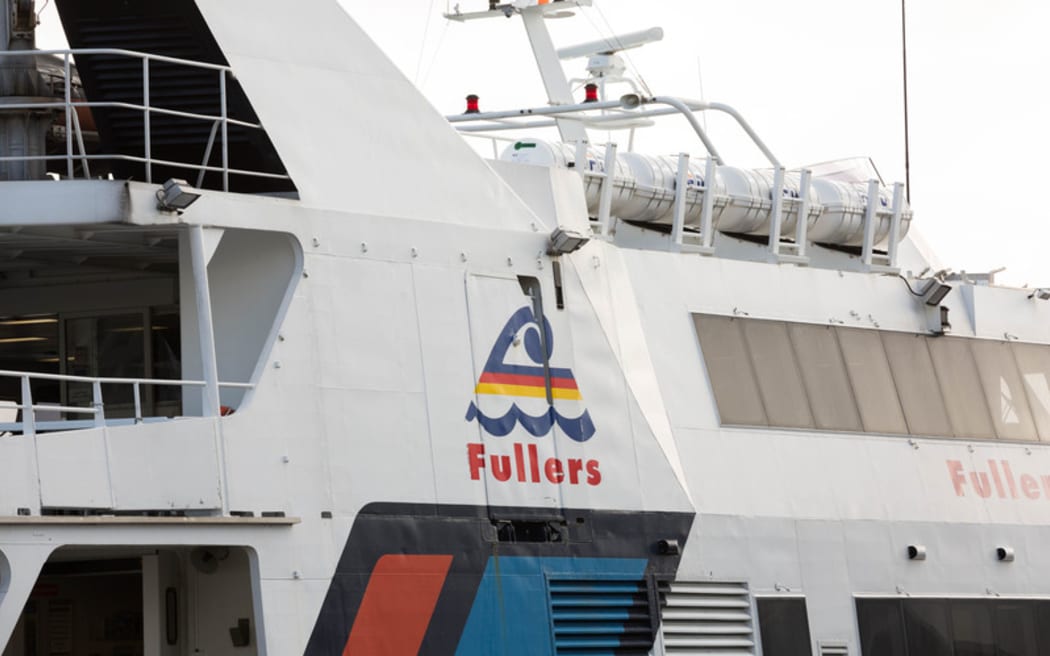 Waiheke Local Board acting chairperson Bianca Ranson says Fullers' Waiheke ferry services should be brought into the Public Transport Operating Model, which it is currently exempt from. Photo: RNZ / Cole Eastham-Farrelly
Residents of Auckland's Waiheke Island are urging the government to regulate Fullers' ticket prices after a 19 percent increase.
An adult return fare at peak hours now costs $59.
Kayakers took to the water with placards yesterday to protest the "crippling" increase. Protest organiser and Waiheke Local Board acting chairperson Bianca Ranson said the regular price increases were taking a huge toll on the community.
"It's our main lifeline to Auckland," she told Morning Report.
She said hundreds of residents used the service every day and prices had skyrocketed during the past year.
"As a community we're clearly fed up, we're frustrated."
Ranson said the protests could continue.
"Our last option is to protest, and that will be an ongoing protest, there's more coming."
Many Waiheke residents use monthly or flexi passes, which make their fares substantially cheaper. But Ranson said those discounted fares were still unaffordable and overpriced.
"Our priority is definitely for residents ... but also families that visit us," she said.
"If we've got fares that are $59 per person return, and we've got family that need to come over to the island, or people that are needing to go to the city for hospital appointments ... it's crippling."
Ranson said the fares had been steadily increasing for some time.
"The increases in ferry fares have been really consistent over recent years and it's really highlighted the need for regulation of the Fullers ferry service," she said.
"It's out of control. We need to see the minister act urgently."
She said Fullers' Waiheke ferry services should be brought into the Public Transport Operating Model, which it is currently exempt from.
"We, along with the rest of Aotearoa New Zealand, pay the same taxes and the same rates and yet we don't get the same subsidies from the government or from Auckland Council when it comes to public transport," Ranson said.
"It's unfair."
A representative from Fullers said the pricing change had been misunderstood.
"Prices for residents and commuters have not changed," they said in a statement.
"There are number of fares available through monthly and flexi passes, as well as a heavily discounted off-island return fare for $35 to support residents."
They said the price increase on 1 July did not affect Monthly Pass or FlexiPass commuters.
Off-peak return pricing, they said, costs $29.50 per adult.
Fullers said it "respects the right of individuals to protest peacefully, and were pleased that [Sunday's] events did not cause significant travel disruption".
source: https://www.rnz.co.nz/news/national/493845/it-s-crippling-waiheke-residents-to-keep-protesting-against-ferry-fare-hikes