Missing merino sheep 'Shrekapo' gets his first shear
A woolly merino sheep is feeling much lighter now after four years on the run in the Tekapo hills.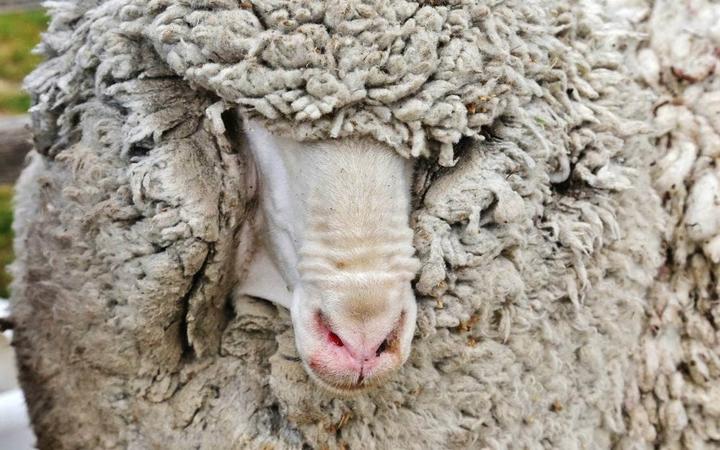 Shrekapo the sheep before being shorn on Easter Monday Photo: George Empson
He received a much-needed shear at the Easter Monday markets as a large crowd looked on.
The Tekapo Shrek has been nicknamed Shrekapo in reference to Shrek the Sheep, who famously evaded capture for six years and amassed 27kg of wool.
Gavin Loxton, the owner of Sawdon Station where Shrekapo now resides, told Afternoons the elusive sheep was found on Thursday, hiding among rocks.
"He took off in front of her [Emily Goodman, the partner of his son, Joel] and she was surprised to see him, and they couldn't round him up. He was completely wool-blind.
"He wouldn't come back in with the other sheep so ... Joel and Emily went back up in the afternoon with the truck and collected him.
"He famously made a shearing date in Tekapo on Monday."
Hundreds reportedly flocked to see 18.6kg of wool being shorn off Shrekapo, with champion blade shearer Tony Dobbs from Fairlie on hand for the task.
Loxton believes Shrekapo has been up there for at least three winters.
"[The shorn wool] was about 360mm long."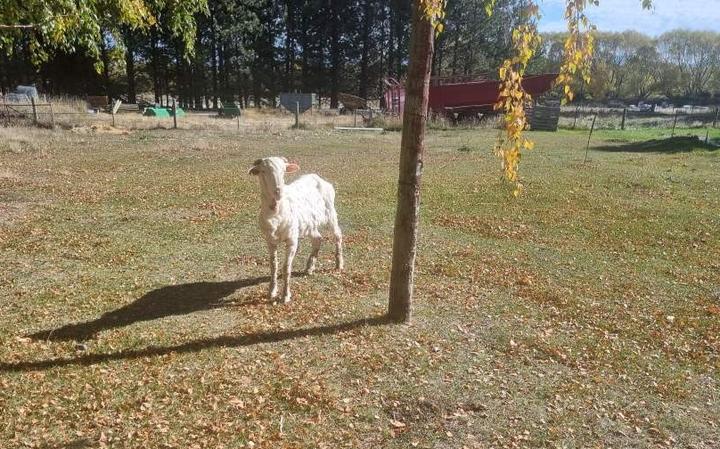 Shrekapo after his first shear, now 18.6kg lighter Photo: supplied
The hermit sheep had to be blade shorn and it was a slow process, with Dobbs' neighbour having to hold up the weight of the wool to avoid complications, Loxton says.
"He had used a couple of blades to keep it all sharp and you have to be careful not to cut its skin.
"[Shrekapo] is just out there in the pet land paddock at the moment, looking at us, so he's doing all right.
"It's quite nice to get him down here and back to normal life and we'll get reacquainted with some other sheep."
Loxton is looking at getting the wool cleaned up and processed overseas, and he's thinking about turning it into some blankets.
It's the latest in findings of roaming sheep with overgrown wool in recent years across the trans-Tasman, including Alex who had 40kg of overgrown fleece, Baarack, Gizzy Shrek, and Suzy.
source: https://www.rnz.co.nz/national/programmes/afternoons/audio/2018838666/missing-merino-sheep-shrekapo-gets-his-first-shear