NZ under-19 women beaten in World Cup semi-finals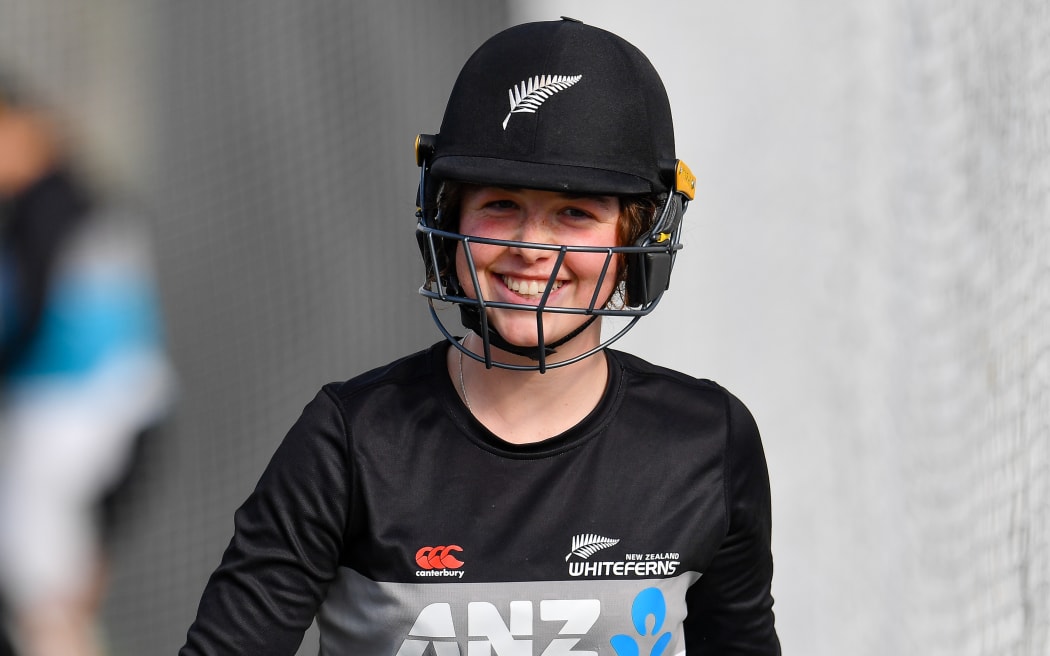 White Fern Georgia Plimmer. Copyright photo: John Davidson / www.photosport.nz Photo: © Photosport Ltd 2022 www.photosport.nz
India will face England in the first ever under-19 women's final after the English beat Australia by three-runs in the other semi.
New Zealand were ouplayed by India at Potchefstroom, losing by eight wickets with 34 balls to spare.
Shweta Sehrawat's unbeaten 61 from just 45 balls, propelled India to victory with 34 balls to spare, after they had restricted New Zealand to 107-9.
Earlier, India had served up one of their finest displays in the field, catching smartly and bowling wicket to wicket.
Sensing that the pitch was playing slower, they also dragged their lengths back somewhat, forcing the New Zealanders to play more cross-bat shots.
The result was several of the New Zealand batters being caught at mid-wicket, or behind square on the leg-side.
The dangerous Georgia Plimmer (35 off 32 balls) was caught at deep-square, just as she looked to be dragging her side back into the game.
The real damage was done right upfront by India, though. Anna Browning was beautifully nudged out by Mannat Kashyap, who got one to dip and turn.
New Zealand's other opener, Emma McLeod, was then trapped in front by Titas Sadhu, as she tried to force the pace. Izzy Gaze (26 from 22 balls) did the repair work with Plimmer, but they kept losing wickets at the wrong time.
- RNZ
source: https://www.rnz.co.nz/news/sport/483258/nz-under-19-women-beaten-in-world-cup-semi-finals