Dumped wealth tax: Hipkins defends move despite anger from minor parties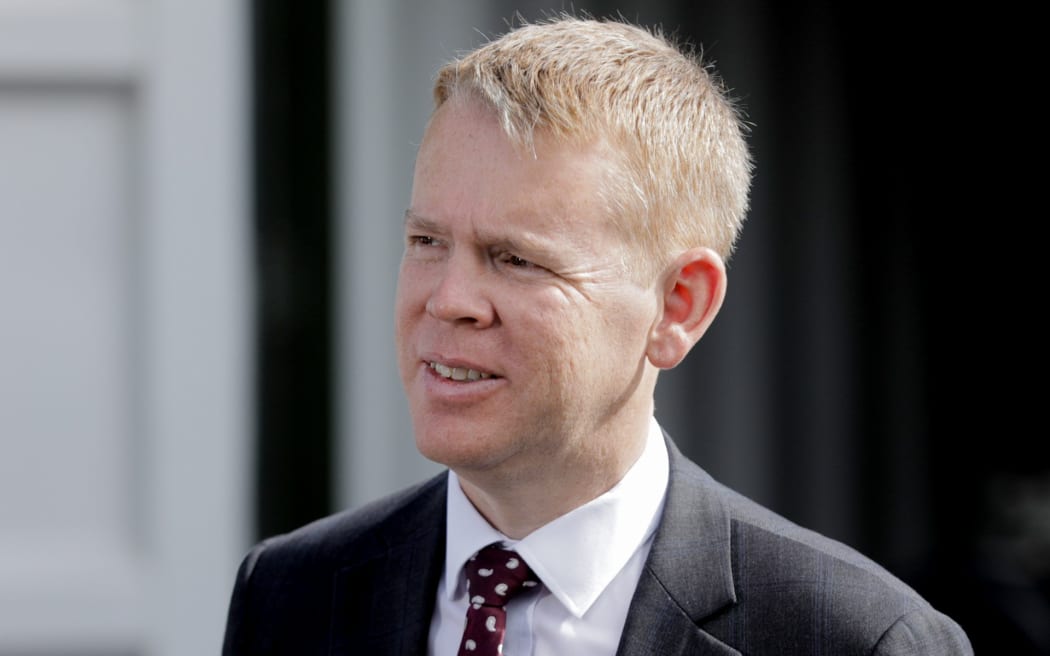 Chris Hipkins said the Labour Party would not introduce a wealth or a capital gains tax if it wins a third term after the October election (file picture). Photo: RNZ / Angus Dreaver
Labour Party leader Chris Hipkins is confident he will not lose support from the left after drawing a line under talk of wealth taxes.
Alongside the release of Budget documents yesterday, Hipkins admitted he had shut down plans for a "tax switch" in this year's Budget, which would have seen a tax-free bracket and a 1.5 percent tax on wealth above $5 million from 2024.
But Hipkins, who is in Europe, killed the idea and said it would not happen if his party won a third term in October.
"New Zealanders want to see us focused on the issues they're very concerned about at the moment.
"They're concerned about the cost of living, they're concerned about the overall state of the economy, they're concerned about issues of law and order, and they're concerned about the quality of our public services."
Hipkins also did not seem worried about the announcement upsetting potential coalition partners.
"The nature of proportional representation and the nature of MMP democracy is that in order to advance their policies, minor parties need support from a majority of Parliament.
"The Labour Party won't be supporting a wealth tax."
Finance Minister Grant Robertson said he felt a wealth tax had merit but stood by the prime minister's point that it was an uncertain and volatile time for the economy.
Robertson said he looked at a number of different tax options to address the cost of living crisis before finalising this year's Budget.
"As was the nature of the Budget process we discussed a lot of different ideas, some of them get through, some don't, the prime minister's made very clear his views on this particular issue and so we moved forward with other things in the Budget that also help with the cost of living."
Looking at how to make the tax system fairer and how to support people with the rising cost of living were factors considered when looking at the idea of a capital gains tax, Robertson said.
"Now a lot of work went into it so clearly it's an idea I thought had merit but equally I also understand the business that I'm in, I'm a team player, there's a lot of other work to do. And I do also understand the points that the prime minister's making about the fact that this is a very uncertain and volatile time and major change in that has to be considered carefully."
Robertson said investigating a capital gains tax was only one aspect of the government's "huge and important work programme".
"But we have a process, that process has been gone through, we're not going to be doing it and I'm getting on with the job that I've got."
Any tax cuts would have to be funded, otherwise tax cuts would lead to cuts elsewhere and in the current economic environment that was not affordable, he said.
Robertson would not rule out tax cuts saying Labour's tax policy had not yet been announced and he would not play the "rule in rule out game" adding now was not the time for major change in the tax system, he said.
Current polling suggests that Labour would need the Green Party and Te Pāti Māori to form a government.
Robertson said Labour would not buckle in its approach to coalition partners.
"For all of the coalition governments that have existed under MMP it's the largest party's economic policy that sets the direction. Coalitions have to be built, everyone faces the same issues but the prime minister's made clear his view around the future of these kinds of taxes or the lack of them in a government that Labour will lead," Robertson said.
But the Green Party yesterday said it was a very real possibility it would refuse to join a coalition with Labour if it will not put a wealth tax back on the table.
Green Party co-leader James Shaw said no party leader was in a position to rule anything out yet as it was up to the voters to decide and the Greens' ability to negotiate would depend on the number of MPs they had.
Party members could decide it was better to walk away than be part of a government that would not reform the tax system, he said.
"If you are voting for the Green Party then you are voting to support a Green and Labour government coalition, but if the terms of that aren't sufficient for our members then we always reserve the right to support Labour in a minority government where they have to come to us for every single vote and that is a very difficult proposition for them."
That meant the Greens would have negotiating power, he said.
Te Pāti Māori has also criticised the decision, saying Hipkins is effectively ending coalition discussions before they have even met.
source: https://www.rnz.co.nz/news/political/493652/dumped-wealth-tax-hipkins-defends-move-despite-anger-from-minor-parties