Shopify's new tool shows employees the cost of unnecessary meetings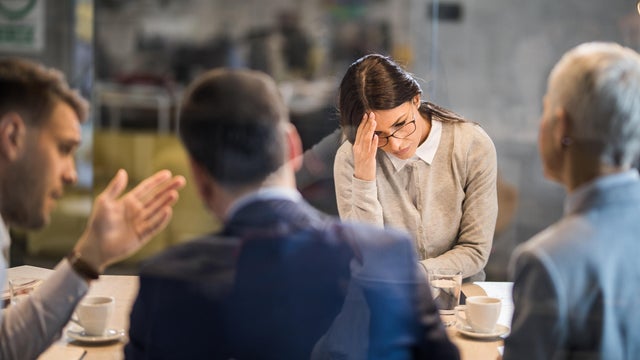 Shopify has unveiled a new tool for its more than 11,000 employees that assigns a cost to scheduled meetings in an effort to reduce unnecessary gatherings.
The Shopify Meeting Cost Calculator is a Chrome extension that shows the estimated cost of any meeting with three or more attendees once it's set up in Google Calander.
"The average size of a meeting at Shopify includes 3 people and the average length of a meeting is about 30 minutes," Shopify said in a statement. "A typical meeting of this size and length would cost between $700-$1600." 
That cost would increase if more people are added or if one of the attendees is a high-level executive.
The company said it had canceled recurring meetings and eliminated Wednesday meetings back in January. But recently, "we have seen meeting creep seep back in and we needed to take immediate action," Shopify said.
Shopify chief operating officer Kaz Netajian gave "CBS Sunday Morning" correspondent Mo Rocca a demonstration of the tool back in April. 
"People ask questions: what is this meeting for? Why are this many people in it? And those questions will put an immense amount of pressure on organizers to organize fewer meetings — and leave the rest of us alone," he said.
Unnecessary meetings can be costly, with one report last year finding that large companies waste up to $100 million a year on them. That report, produced for Otter.ai by UNC Charlotte professor Steven G. Rogelberg, a UNC Charlotte professor, found that employees felt that a company with 100 employees could save $2.5 million per year by eliminating unnecessary meetings.
Microsoft estimates the number of meetings has increased by 153% since the beginning of the COVID-19 pandemic. 
"People who build things, people who create things, require focus," Netajian said in April. "So, if you're thinking about a problem and you're constantly interrupted, nothing good comes out of it."
Rogelberg noted that not all meetings are unnecessary. 
"While we definitely could do with a little fewer meetings in our schedules, for sure, the bigger problem is ineffective meetings," he told Rocca. "If we do our meetings better, there [are] lots of positive outcomes that come from it."
source: https://www.cbsnews.com/news/shopify-meeting-cost-calculator-tool/