NZ women and men storm into Sydney Sevens finals
The All Blacks Sevens and Black Ferns Sevens have charged into their respective finals at the Sydney leg of the world series on Sunday night.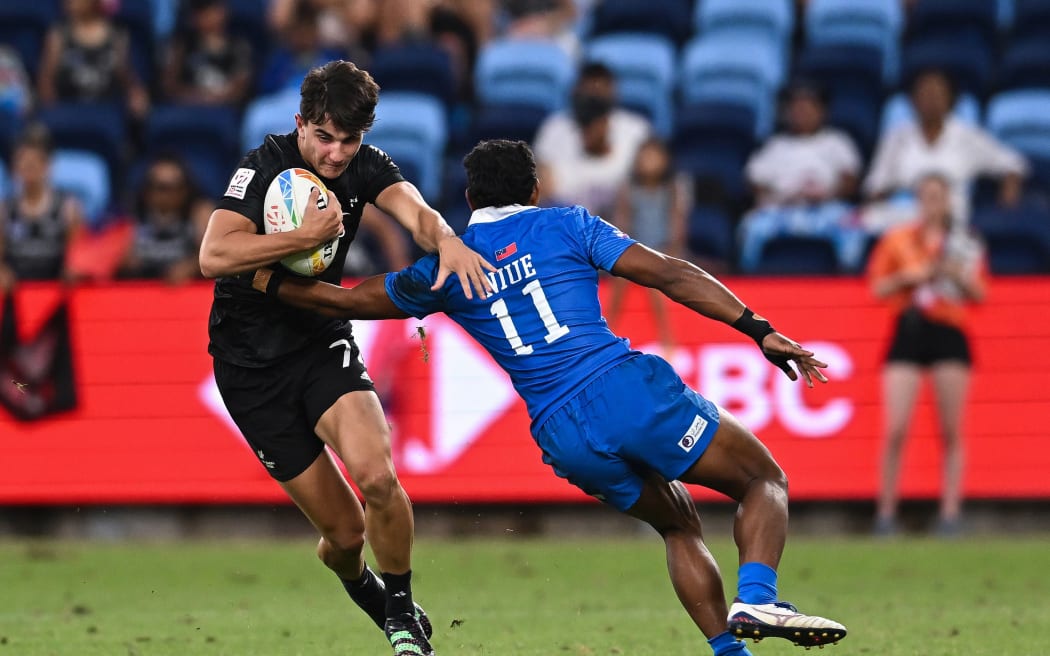 Payton Spencer. Photo: Photosport
Both teams were set to extend their advantage atop the men's and women's standings, regardless the result of both finals.
The men will face South Africa after crushing France 36-5 in their semi-final, boosted by a hattrick to Akuila Rokolisoa and a double to Leroy Carter before Payton Spencer bagged the final try.
The only negative was the sight of young star Roderick Solo limping from the field late with a leg injury, placing doubt over his availability for the final against a Blitzboks side who impressed in thrashing Olympic champions Fiji 31-12.
New Zealand topped the men's standings coming in despite having failed to notch a win in the first four tournaments - having been stunned in the final of last week's event in Hamilton by Argentina.
The Black Ferns Sevens maintained their dominant form this week with a 41-0 demolition of Ireland to set up a final against France.
Shiray Kaka crossed three times and Sarah Hirini twice, putting them in the box seat to win a third successive tournament.
However, France have been giant-killers at the tournament, disposing of hosts Australia in the quarter-finals before outplaying the United States 20-7 in the semis.
- RNZ
source: https://www.rnz.co.nz/news/sport/483310/nz-women-and-men-storm-into-sydney-sevens-finals