Elton John called as defense witness in Kevin Spacey's sexual assault trial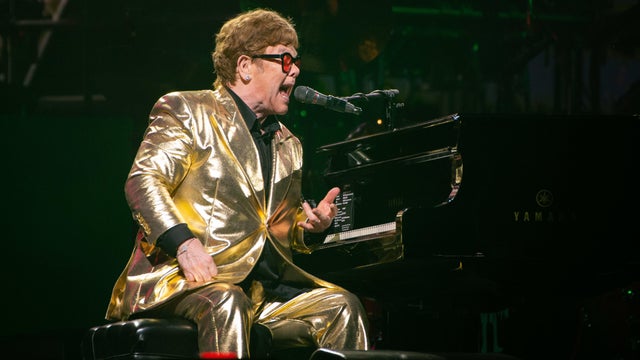 Elton John testified Monday for the defense in Kevin Spacey 's sexual assault trial.
John appeared remotely from Monaco to testify after his husband, David Furnish, said Spacey only once attended the annual gala the singer held at his Windsor home. One of the alleged victims accused Spacey of aggressively grabbing his crotch while he was driving with him to the ball in 2004 or 2005.
Spacey testified that he only attended the event in 2001. Furnish testified earlier that he had checked photographs and that was the only year Spacey attended.
John said Spacey spent the night at the house after the ball the one time he attended.
Spacey took the stand Thursday for the first time during his U.K. trial, denying allegations against him by four men and offering his own version of events and relationships. The Hollywood actor stands accused by the men of sexual assault, indecent assault and causing a person to engage in sexual activity without consent.  
Spacey has pleaded not guilty to all 12 charges against him. The accusers, who have provided graphic testimony in the courtroom this week, cannot be named publicly under British law.  
Spacey's remarkable acting career largely came to an end in 2017 when actor Anthony Rapp publicly accused him of sexual misconduct, but he fended off those accusations and sexual misconduct criminal charges in a 2019 case in Massachusetts.
As Spacey ended his testimony Thursday, the actor became emotional and reflected on how his career had come to an abrupt halt. 
"My world exploded," a tearful Spacey told the court, referring to the wake of the initial 2017 allegation leveled by Rapp that all but ended his award-winning career. "There was a rush to judgment and before the first question was asked or answered, I lost my job, I lost my reputation, I lost everything in a matter of days."
source: https://www.cbsnews.com/news/elton-john-called-defense-witness-kevin-spacey-sexual-assault-trial/