Searchers find car belonging to missing man Martin O'Brien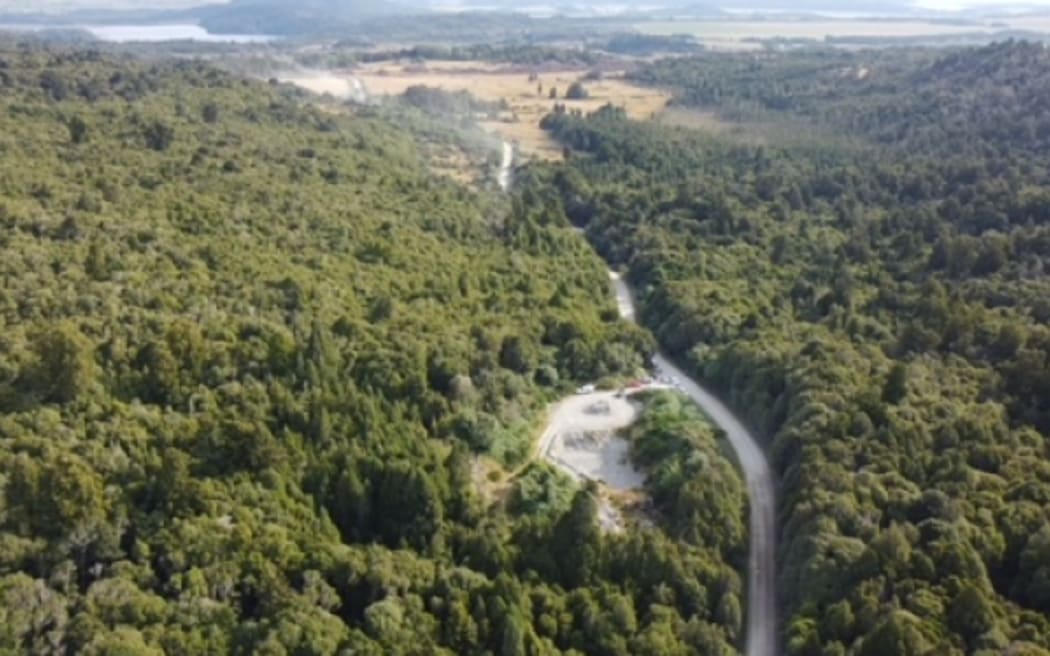 This drone image shows some of the terrain being searched for the missing man. Photo: Supplied / NZ police
Search efforts on the West Coast continue today as police try and locate missing man Martin O'Brien.
O'Brien was reported missing on 24 January after his family became concerned for his welfare when he did not return after stating he was going into the bush.
Police said in a statement O'Brien was known to be an experienced bushman who frequented tracks throughout the district.
"Unfortunately it was not known where he might have entered the bush," the statement said.
In the last week, police have extensively canvassed the West Coast searching for O'Brien's car, in an effort to narrow the search area.
Yesterday it was discovered in an area that was not in plain view on Bell Hill Road, Moana.
Search teams deployed to the area and have recommenced searching today.
Those searching include Police Search and Rescue, LandSAR volunteers including a search dog team, Kotuku Surf Lifesaving and a helicopter company.
Anyone with information about O'Brien and his potential whereabouts or plans was asked to contact police on 105 and quoting file number 230124/3168.
source: https://www.rnz.co.nz/news/national/483264/searchers-find-car-belonging-to-missing-man-martin-o-brien