Ticketmaster botches Taylor Swift Eras Tour ticket sales again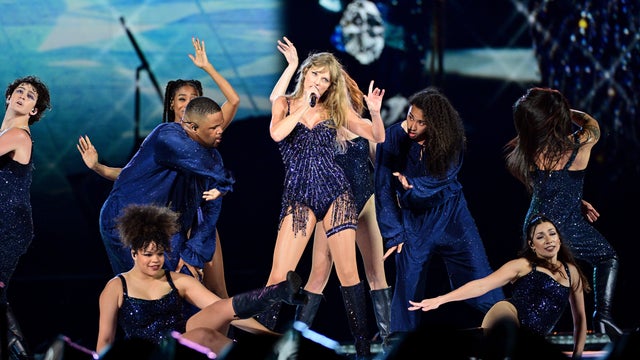 Ticketmaster's misadventures selling tickets for Taylor Swift's Eras Tour have followed the platform overseas. 
French fans who queued up to purchase tickets to see Swift perform in France next summer were disappointed Tuesday morning when the ticketing giant abruptly paused sales events to a number of performances, all part of the France leg of Swift's Eras Tour. 
Ticketmaster acknowledged that "Some of you might encounter problems with the website this morning - we are working on it and will keep you updated," in a tweet Tuesday morning. 
About an hour later, the ticketing giant said the 9 a.m. and 11 a.m. ticket sales events for concerts slated to take place at Paris La Défense Arena had been paused. Codes that were not used would remain valid, it added, without indicating why the sales events did not continue has planned.
Ticketmaster also paused a 1 p.m. sales event for tickets to performances at Lyon Groupama Stadium. 
Later Tuesday Ticketmaster France tweeted that the sale had been "disrupted by an issue with a third-party provider." 
Ticketmaster paused sales as soon as it became aware that fans were experiencing issues acquiring tickets, it said. 
Fans who entered a lottery to get a code with which to purchase tickets to the performances queued up virtually for the opportunity to see Swift perform live. Ticketmaster warned that it anticipated high demand for the events, saying "we expect there to be more requests than there are tickets available."
Ticketmaster indicated that tickets would "be sold on a first-come, first-served basis until supplies of available tickets are exhausted."
Tickets were meant to become available for purchase to code holders beginning Tuesday. Access code recipients were given codes Monday, according to an article Ticketmaster France posted on how to prepare for Eras Tour ticket sales events. 
Swift has six concerts scheduled to take place in France next May and June. 
Ticketmaster said it will notify fans who were previously selected to vie for an opportunity to see Swift live of the new sale date and time.
The fiasco harkens back to Ticketmaster's botched handling of ticket sales to Swift's U.S. tour, which it blamed on "unprecedented demand" to see the star perform. 
The fiasco spawned lawsuits and a Justice Department investigation into Live Nation, which owns Ticketmaster, into whether it maintains monopolistic control over the industry. 
"Ticketmaster is a poorly run company and its bad practices come in part from its position as a monopolist in the space of concert ticket distribution," Syracuse University Law Professor Shubha Ghosh, who specializes in antitrust law, said in a statement to CBS MoneyWatch. 
He added that it routinely overbooks sales events and that "perhaps antitrust intervention" is warranted. 
source: https://www.cbsnews.com/news/ticketmaster-taylor-swift-eras-tour-paris-france/