Midwives to get 15% rise as part of pay equity negotiations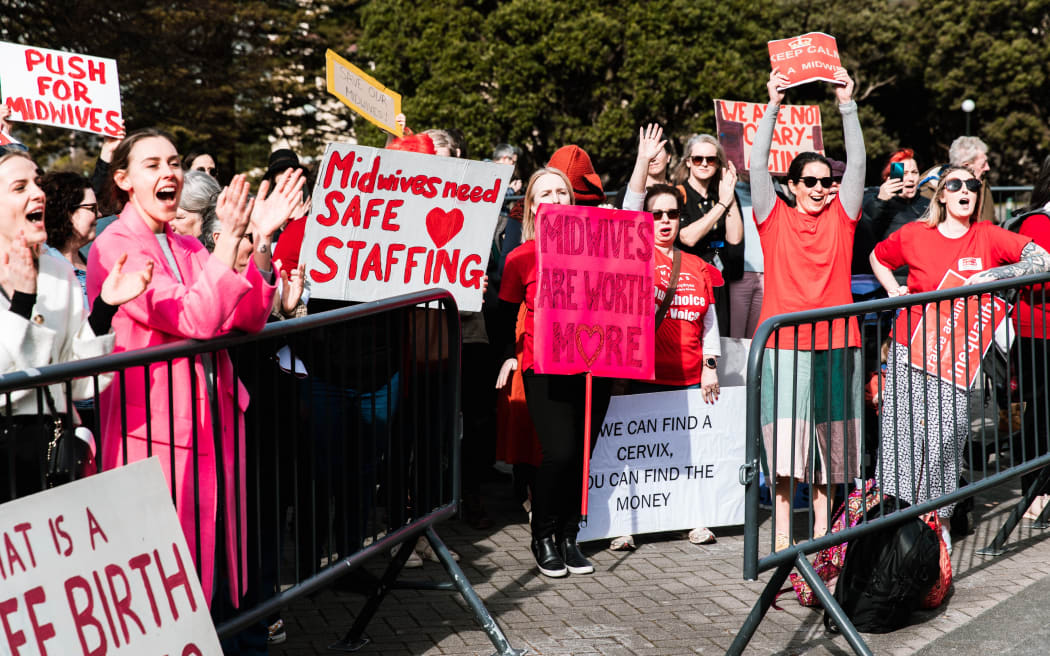 Midwives protested at Parliament in February 2022 over stalled pay talks. Photo: RNZ / Samuel Rillstone
More than 1150 midwives employed by Te Whatu Ora are in line for a 15 percent pay boost as part of their ongoing gender equity negotiations.
The agreement means graduates will start work at public hospitals on almost $73,000 per year before overtime and allowances.
Most experienced midwives can expect a base rate of almost $97,000.
In addition, midwives covered by the deal will get a lump sum of at least $3000.
Both the midwives' and the nurses' unions have been negotiating for pay rates comparable with male-dominated sectors.
The midwives' wage rise is in advance of a final settlement.
"This agreement means the government will have increased the wages of our largest group of midwives by about 45 percent since 2017," Health Minister Ayesha Verrall said.
"The health workforce plan announced this week showed the need to recruit and retain more midwives, and today's announcement will go a long way towards achieving that."
The pay deal covers midwives directly employed by Te Whatu Ora and will be backdated to 4 April 2022.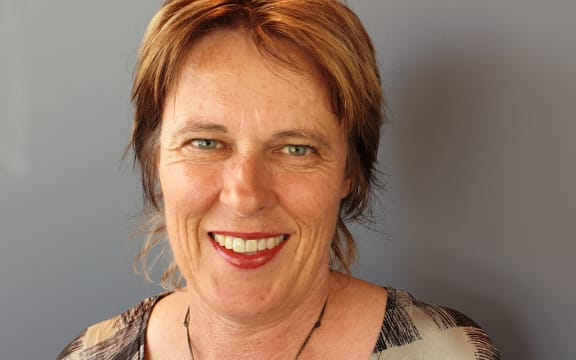 Alison Eddy. Photo: supplied
The co-leader of midwifery union MERAS, Caroline Conroy, said the deal was pleasing because it had taken five years to get to this point.
"Most of our midwives are really pleased. We've still got some outstanding issues to resolve as part of it because it's a pretty complex process but happily we've got some more money into the pockets of midwives for the moment."
Other issues such as the hours midwives worked were being discussed via two processes, more negotiations around the gender pay equity issue as well as a collective employment agreement with Te Whatu Ora.
New Zealand College of Midwives chief executive Alison Eddy said hopefully the deal would signal to midwives and those considering midwifery as a career that they were valued.
There was still work to do - as outlined earlier this week by Minister of Health Dr Ayesha Verrall - on the shortages and the investment needed to increase the number of midwives.
She said midwives were under enormous pressure and better pay and conditions were tempting some to move to Australia.
Others were leaving the profession or reducing their hours.
"And that's concerning... We have to really look at the workforce shortages... We've just got to urgently get on with it now."
Eddy said there were midwife shortages in both hospitals and in the communities at present.
source: https://www.rnz.co.nz/news/national/493308/midwives-to-get-15-percent-rise-as-part-of-pay-equity-negotiations