Bull fetches almost $100,000 at sale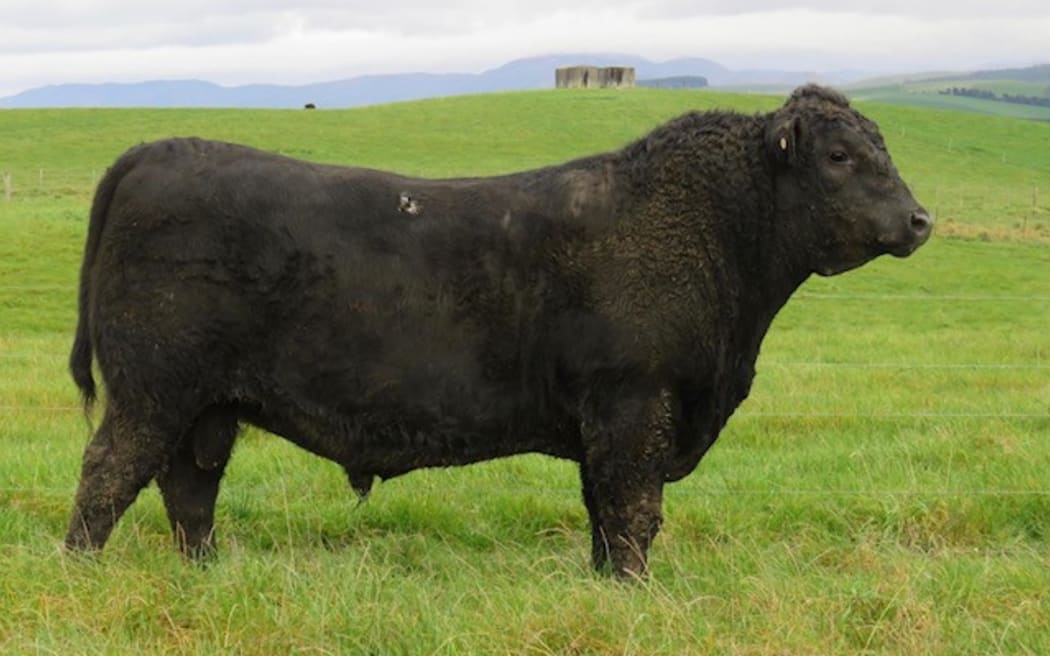 The bull at Stern Angus in South Canterbury which sold for almost $100,000. Photo: Supplied / Callum Stewart / PGG Wrightson Ltd
Six weeks of two-year-old bull sales have wrapped up around the country - with a South Canterbury stud banking the top price of $98,000.
Farmers around the country sought out the best genetics to add to their breeding stock.
PGG Wrightson national genetics manager Callum Stewart said despite a reduction in cow numbers and land use changes the sales went well.
"When you analyse the data, and you're looking at everything right across the country, they've gone very, very well, the quality of bulls that have gone up around the country and the demand is actually been good.
"So we've had some very solid results and those vendors are going to be pretty happy as well as the punters that are buying them."
Stewart said there had been strong averages at sales, anywhere from about $10,000 to $15,000.
"There are still a lot of bulls out there that can be purchased for anywhere between the $5000 and $8000 mark so it really depends what the farmer is after.
"But the highest price this season was $98,000 for a bull at Stern Angus in South Canterbury."
Stewart said the sales were also a great morale boost for East Coast farmers who were able to take a day off from repairing their cyclone damaged properties.
source: https://www.rnz.co.nz/news/business/493332/bull-fetches-almost-100-000-at-sale