Djokovic and Alcarez set up dream Wimbledon final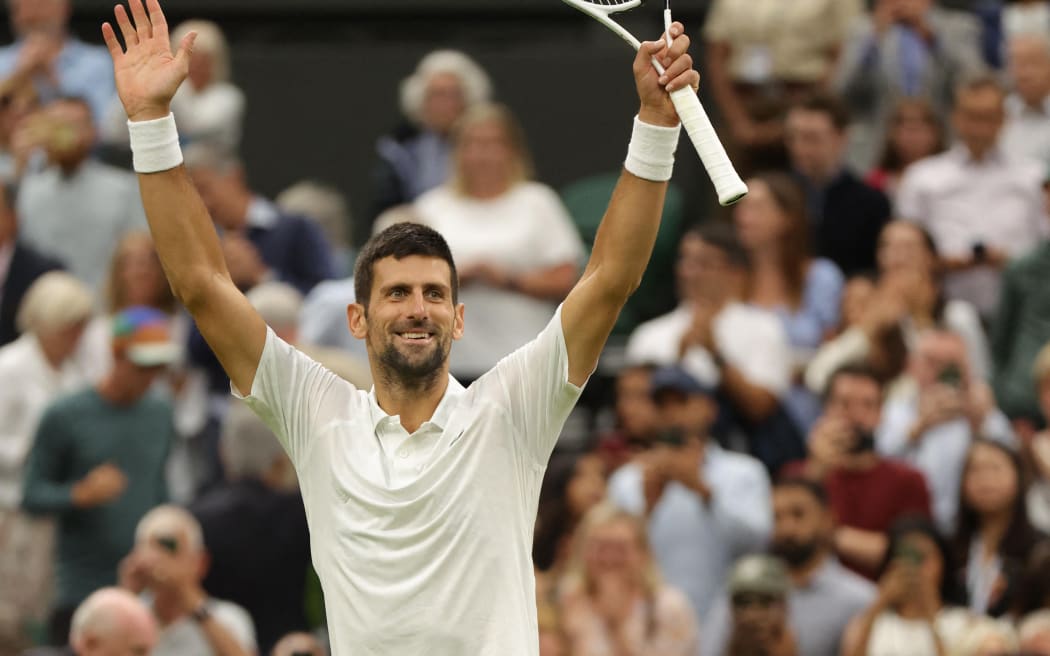 Spain's Carlos Alcaraz delivered the Wimbledon final the world wants to see with a brutal demolition job on Russia's Daniil Medvedev on Saturday, racing to a 6-3 6-3 6-3 victory.
The 20-year-old phenomenon will now face a battle of the generations against 36-year-old seven-time champion Novak Djokovic, who earlier on Centre Court eased past Italian Jannik Sinner to reach his 35th Grand Slam final.
For seven games under the roof this felt like it could be a contest as third seed Medvedev, who like Alcaraz was contesting his first Wimbledon semi-final, kept pace with the top seed.
But from the moment Alcaraz broke the Medvedev serve for a 5-3 lead in the opening set it felt as though he had the grandest stage in tennis to himself with a virtuoso display.
At times it looked as though Alcaraz was toying with his opponent, working through his extensive arsenal of weapons to dismantle the 27-year-old in merciless fashion.
Two nonchalant service breaks sealed the second set and the Spaniard accelerated towards victory with another one early in the third set as Medvedev's shoulders slumped.
Like a lion toying with its prey, Alcaraz offered back a couple of service breaks with some over-casual tennis but the respite was brief and an out-classed Medvedev was put out of his misery in one hour and 50 minutes.
Alcaraz is the third Spaniard to reach the Wimbledon men's singles final after Manuel Santana and Rafa Nadal and the fourth youngest in the professional era.
Djokovic, who overwhelmed Alcaraz in the French Open semi-finals last month, is bidding to become the oldest men's singles champion and match Margaret Court's all-time record of 24 Grand Slams.
- Reuters
source: https://www.rnz.co.nz/news/sport/493768/djokovic-and-alcarez-set-up-dream-wimbledon-final