Score! Carter gets his kicks for charity - 1598 of them
All Black and Crusaders legend Dan Carter has just completed a 24-hour kickathon in an effort to raise funds for children across New Zealand and the Pacific.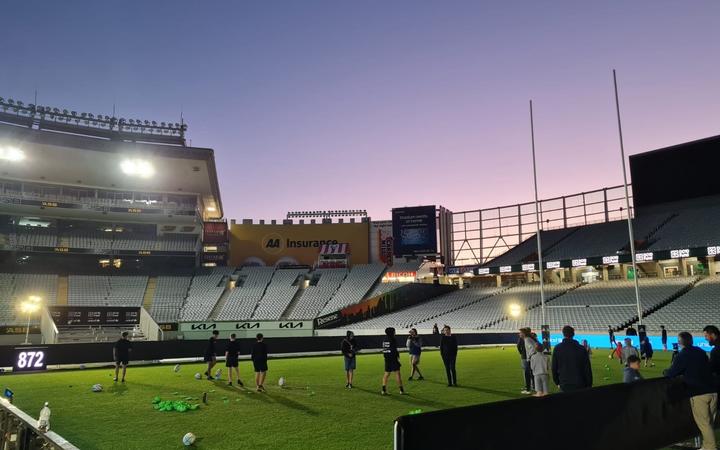 Dan Carter has just finished a gruelling 24-hour kickathon at Eden Park to raise funds for UNICEF's water and hygiene programme in the Pacific. Photo: RNZ / Clay Wilson
Carter knocked 1598 kicks between the posts in a period of 24 hours - matching the total number of points the first-five notched in his All Black career.
He started at 7pm last night and has not slept.
"It's been such a long journey, seriously," Carter said, thanking all the people behind the scenes who supported him.
"To be honest, I just want to go to the Pacific now and give them the money," he says.
People have donated $328,000, which is going to Unicef to provide clean water in the Pacific Islands.
Funds raised from the event will be put toward UNICEF's water sanitation and hygiene programme for children in the Pacific.
source: https://www.rnz.co.nz/news/national/464870/dan-carter-completes-24-hour-kickathon-for-charity