Kiwifruit rating saga continues: Growers off to Court of Appeal
Growers of the golden variety of kiwifruit in Tairāwhiti are objecting to the district council increasing their rates based off the value of the licences to grow the fruit. The council believes the licences constitute an increase in value to the land. Photo: Supplied
Golden kiwifruit growers have been granted the right to appeal a High Court decision that will increase their rates for growing the product in Tairāwhiti.
Yesterday, a High Court judgement was released allowing The Bushmere Trust - which is representing all golden kiwifruit growers in the region - to take its case to the Court of Appeal.
In the judgement, Justice Palmer acknowledged the issue at hand was significant to the SunGold kiwifruit industry, and potentially more widely to the horticultural industry as well.
"At that scale, the amount of money involved is not necessarily insignificant, so the interests at stake are sufficiently important to outweigh the cost and delay of a further appeal."
The rating saga began in December 2020 when Gisborne District Council deemed that licences to grow the golden variety should account for an increase in value to the land, justifying a rates rise.
Backed by the Valuer-General, the council believed the golden variety should be treated differently from other kiwifruit because of the higher price it fetches on the market.
But on February 1, 2022 the Land Valuation Tribunal ruled in favour of local grower Tim Tietjen of The Bushmere Trust, who was objecting to the capital value of his small orchard increasing from $1.65 million to $4.1m.
On August 22, a High Court decision was released overturning that ruling after the council argued the tribunal's decision was a double standard because it required the value of all plant variety licences to be deducted from the value of properties without deducting the value of the vines.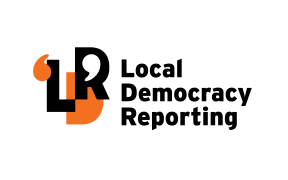 The growers maintained SunGold licences were neither land nor an improvement to the land, and therefore should not contribute to the capital value of the land.
According to court findings, 49 local growers could be affected by the decision. The outcome also has implications for those growing the variety outside of the region.
Growers can obtain a SunGold licence by bidding at Zespri's annual private tender process, buying an orchard that grows the variety, or buying a licence from an existing grower separate of land.
Tairāwhiti was the first region to adjust land valuation for growers of the golden variety based on the value of the growing licence.
Changes to Gisborne's valuation methods were the result of Valuer-General recommendations in August 2020.
Local Democracy Reporting is Public Interest Journalism funded through NZ On Air
source: https://www.rnz.co.nz/news/country/478944/kiwifruit-rating-saga-continues-growers-off-to-court-of-appeal