Watch: Robert De Niro's new baby makes TV debut on "CBS Mornings"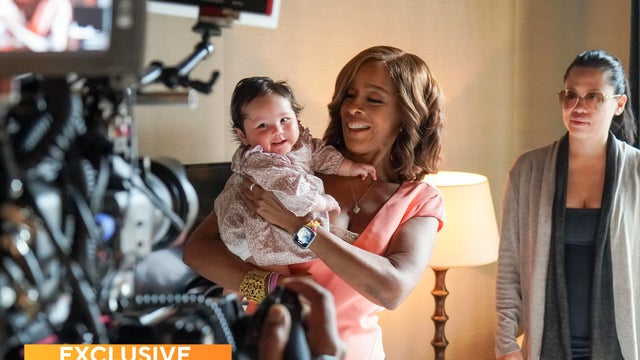 Robert De Niro and Tiffany Chen's 3-month-old baby made her television debut Friday on "CBS Mornings." 
Gia Virginia Chen-De Niro was born on April 6 weighing 8 pounds, 6 ounces, De Niro told "CBS Mornings" co-host Gayle King in May when he revealed he had welcomed his seventh child.
Chen said their daughter has made life more fun. She also said the best thing about De Niro is "how much he loves his family."
"That might make me a little teary-eyed," Chen said, laughing.
Chen spoke to "CBS Mornings" about her struggle with Bell's palsy following her daughter's birth. She said she had a "really easy" pregnancy, but that shortly after giving birth, she began to experience troubling symptoms in her face. 
"It was like everything was starting to just fall down on itself. Like, my face was melting on itself," she said. "And then a week after giving birth, that was when it all hit." 
An MRI revealed that Chen had Bell's palsy, an unexplained medical disorder that causes severe muscle weakness or facial paralysis. The rare condition only affects about 40,000 people in the United States every year. According to the National Institutes of Health, pregnant people appear to be at a three times higher risk for Bell's palsy, especially in the third trimester and early in the postpartum phase. 
Read more of Chen's interview with "CBS Mornings." 
source: https://www.cbsnews.com/news/watch-robert-de-niro-new-baby-makes-tv-debut-cbs-mornings/