Five houses at Āwhitu Peninsula evacuate after slip brings down bach
By Luka Forman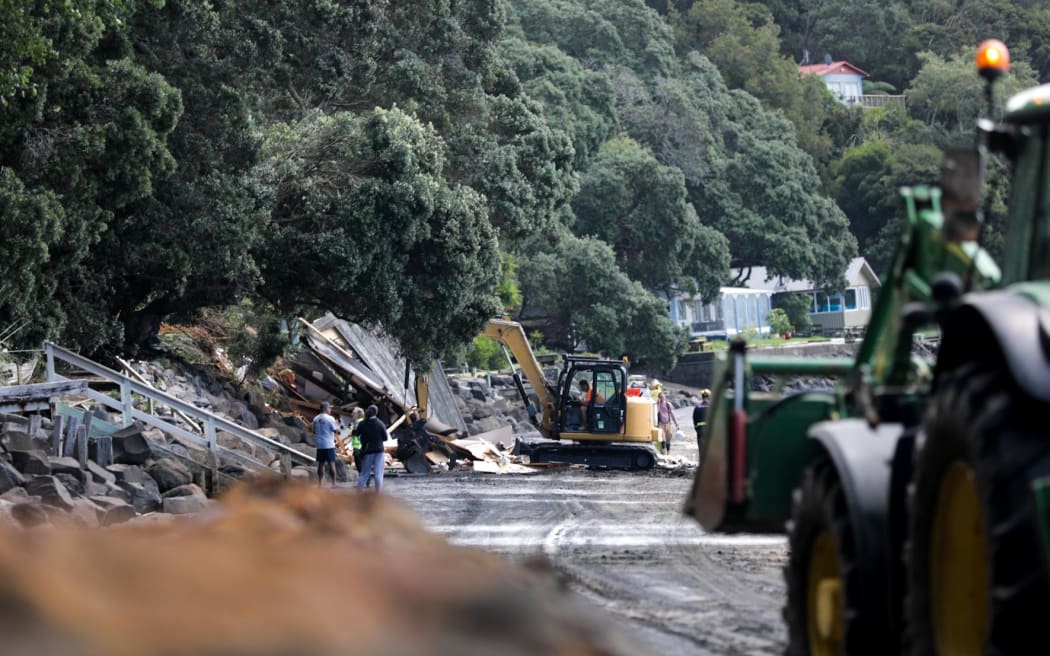 A person who was trapped after their property collapsed at Orua Bay on the Āwhitu Peninsula has been rescued by Fire and Emergency New Zealand. Photo: RNZ / Cole Eastham-Farrelly
Five cliff-side houses at Orua Bay on the Āwhitu Peninsula have been evacuated after a bach was destroyed in a slip, injuring three people.
It took search and rescue personnel at least two hours on Wednesday afternoon to extricate one person who was trapped in the wreckage at Manukau Heads.
The slip happened after torrential rain caused numerous slips in rural parts of Āwhitu Peninsula in the Franklin district.
Fire and Emergency (FENZ) regional manager Ron Devlin said it was a difficult rescue operation because the trapped person was a metre below tide line.
A person who was trapped after their property collapsed at Orua Bay on the Āwhitu Peninsula has been rescued by Fire and Emergency New Zealand. Photo: RNZ / Cole Eastham-Farrelly
St John's Ambulance said two people were airlifted to Middlemore Hospital in a serious condition, and one person with minor injuries was taken to hospital by ambulance.
FENZ said four fire trucks attended the scene and a hovercraft carrying search and rescue teams came across the Manukau Harbour to assist.
An RNZ reporter at the scene said at least a dozen firefighters and police officers remained at the scene on Wednesday afternoon while diggers and tractors remove debris from the beach.
FENZ said five other properties have been evacuated due to ongoing concerns about the cliff's stability.
Orua Bay Beach is lined with holiday baches - some of which sit on cliffs which have been saturated after the recent severe weather.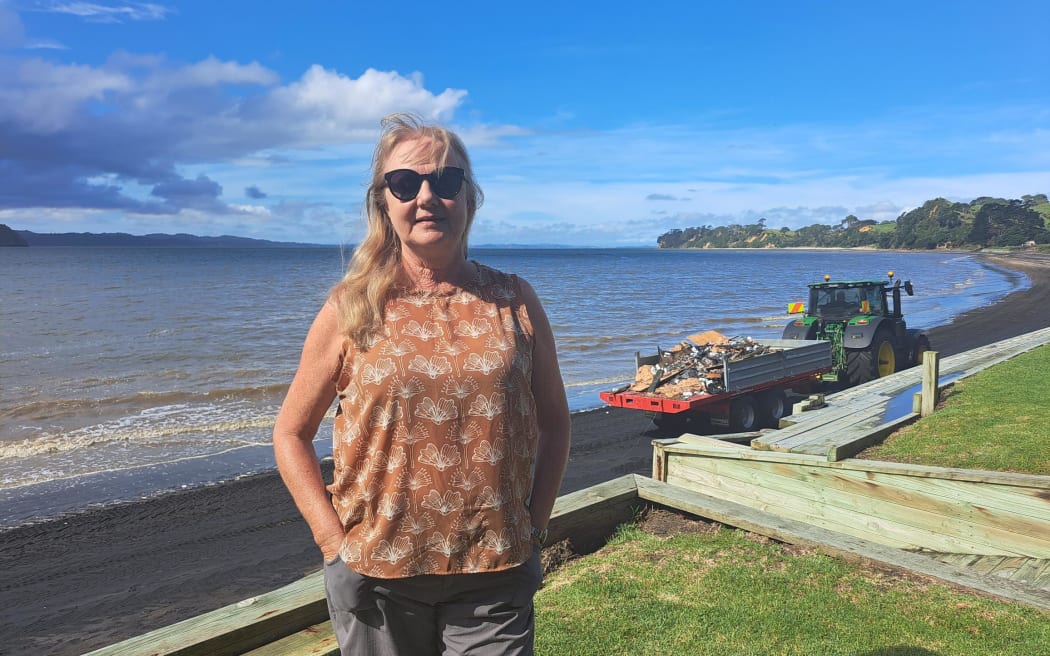 Tracy Rawlings owns and is staying at a holiday bach at Orua Bay. Photo: RNZ / Lucy Xia
Tracy Rawlings, who also owns and is staying at a holiday bach at Orua Bay, said she was shocked to come across the scene.
"I was walking back along the beach and thought 'what is that?' And it had just collapsed onto the beach," she said.
She said the house that collapsed was used as a rental property and she understood the family who had rented it had just arrived from Australia.
Rawlings said it was an older woman who was trapped.
She said around five locals were helping the rescue operation, which was difficult because moving any broken piece of the bach meant there was a risk of hurting the woman.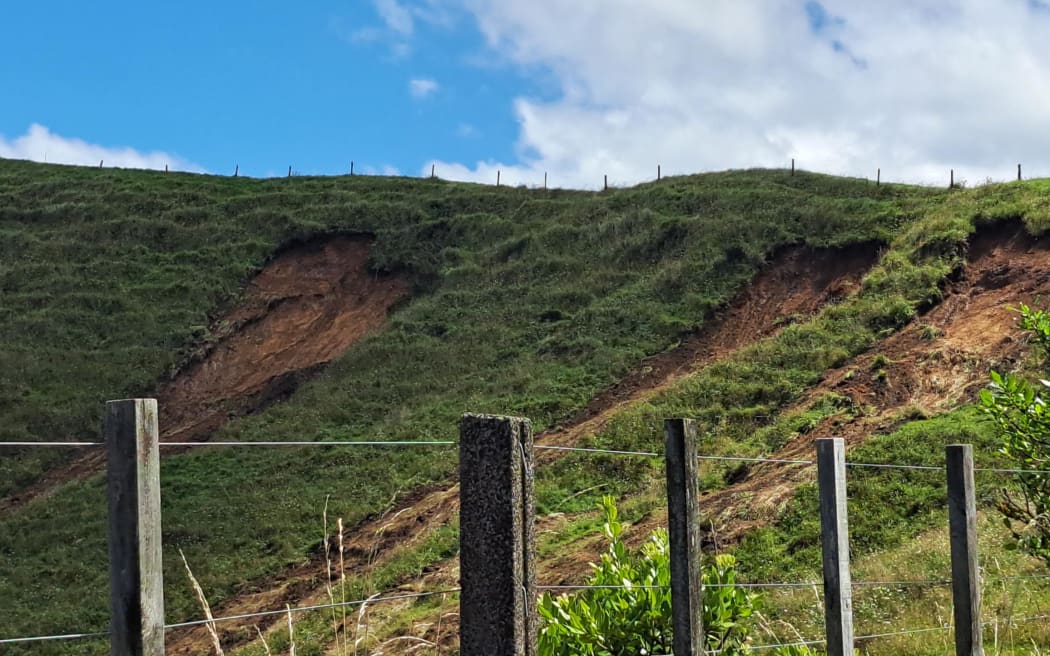 A slip at Manukau Heads after a night of heavy rain in Auckland on 1 February, 2023. Photo: RNZ / Luka Forman
source: https://www.rnz.co.nz/news/national/483454/five-houses-at-awhitu-peninsula-evacuate-after-slip-brings-down-bach