Chicago investigates officer sex misconduct allegations involving migrants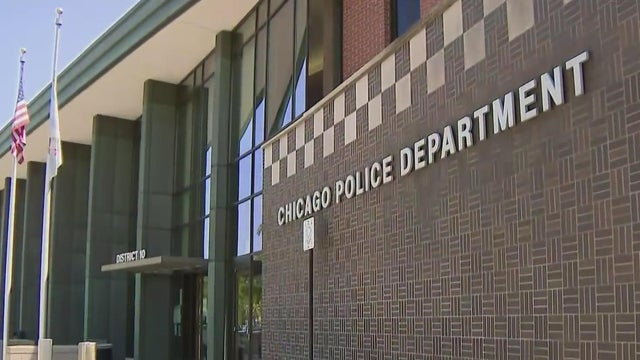 The Chicago Police Department on Friday confirmed that it is investigating allegations that its officers engaged in sexual misconduct involving at least one migrant who was being "temporarily housed" at a police station on the city's West Side. 
In a statement, police confirmed that both its internal affairs bureau and its Civilian Office of Police Accountability were investigating the allegations involving officers assigned to its 10th District station. 
Sources told CBS Chicago that the allegations involved as many as four officers. No names have been released. 
About 60 migrants who were being housed at the 10th District station had all been relocated as of Saturday, CBS Chicago learned. The migrants were dispersed to a number of shelters across the city. 
Ephraim Eaddy, first deputy chief administrator for the police accountability office, said in a statement Friday that while its investigators "are currently determining whether the facts and details of this allegation are substantiated, we want to assure the public that all allegations of this nature are of the highest priority and COPA will move swiftly to address any misconduct by those involved."
The Fraternal Order of Police, the union that represents Chicago police officers, pushed back against the claims, calling them ridiculous in a statement posted to YouTube late Friday. 
"There is no validity to the complaints," union president John Catanzara said. "There is no basis or origin of where it originated from. We don't have a victim's name or anything, or victims repeatedly, multiple at this point. Who knows if it's even true?"
A spokesperson for Chicago Mayor Brandon Johnson said in a statement that the city "takes these allegations, as well as the care and well-being of all residents and new arrivals, very seriously." 
Hundreds of migrants have been taking shelter at police stations across Chicago. 
In response to the situation, Democratic U.S. Rep. Delia Ramirez of Illinois, a member of the Homeland Security Committee, said more federal funding is needed to house this growing population.  
"Those allegations themselves should shake us to our core," Ramirez said in a statement. "We're talking about people who have been crossing borders; in some cases, deserts and jungles, for weeks."  
"It reminds us that we have a responsibility to ensure that we get the resources necessary to move every single person out of police stations," she added.    
source: https://www.cbsnews.com/news/migrants-chicago-police-officers-under-investigation-sexual-misconduct-allegations-10th-district-station/