Eurasian eagle owl escapes Central Park Zoo after exhibit vandalized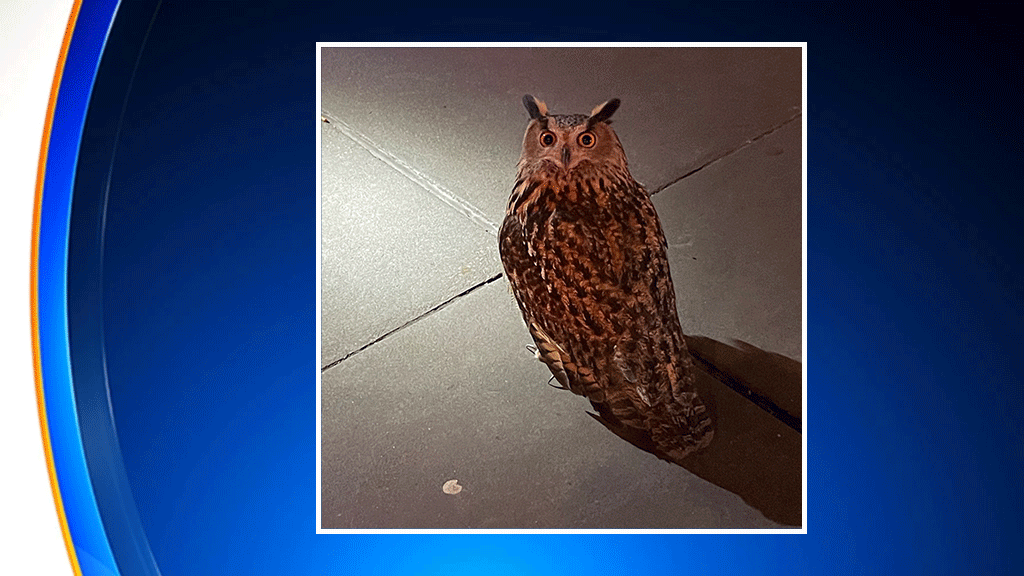 New York City zoo officials are trying to bring home a Eurasian eagle owl named Flaco that escaped after its exhibit was reportedly vandalized. 
The owl, which was on display at the Central Park Zoo, was reported missing at 8:30 p.m. on Thursday. According to a statement from the zoo, the exhibit where Flaco lived "had been vandalized and the stainless steel mesh cut." 
A team was mobilized to search for Flaco. The New York Police Department's 19th Precinct said on Twitter that their officers found the bird on the sidewalk of 5th Avenue, but the owl "flew off" after a "growing audience" formed. 
Well, that was a hoot 🦉We tried to help this lil wise guy, but he had enough of his growing audience & flew off. @NYCParks Rangers, be on the lookout — he was last seen flying south on 5th Avenue. @BirdCentralPark https://t.co/0kolDDBSY1 pic.twitter.com/AO9F7KSGcr
According to the statement from the zoo, Flaco was then found perched in a tree near the zoo. Staff stayed with the bird throughout the night. 
At sunrise, the owl flew into Central Park, where zoo employees "continue to have visual contact." A Twitter page dedicated to following the movements of birds in New York City shared a video appearing to show Flaco perched on a "high and inaccessible" branch of a tree near Central Park's Hallett Sanctuary. 
Some perspective on the high and inaccessible perch chosen this morning by Flaco, the @centralparkzoo's escaped Eurasian Eagle-Owl, in Central Park's Hallett Sanctuary by the Pond. pic.twitter.com/4lTP1Hyczt
The Central Park Zoo said that their "focus and effort at this time is on the safe recovery of the owl," and said updates will be issued as necessary. 
It's not clear who vandalized the exhibit or if an official investigation into the incident is underway. 
source: https://www.cbsnews.com/news/eurasian-eagle-owl-escapes-central-park-zoo-exhibit-vandalized/