Colorado woman dies after 500-foot fall at Rocky Mountain National Park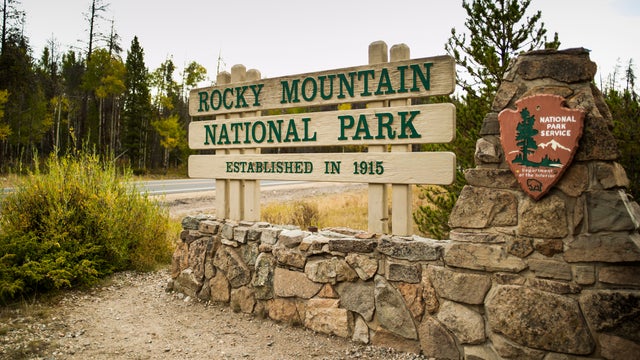 A 26-year-old woman died after falling about 500 feet while climbing a ridge in Rocky Mountain National Park in Colorado, officials said on Monday.
The woman, whose name is being witheld until her next of kin are notified, was from Boulder, Colorado, and was free-solo climbing Sunday on the Four Acres of Blitzen Ridge, located on Ypsilon Mountain in the east side of the park, officials said. 
The Mountain Project, a site that catalogues hiking sites, said the area is "rather committing" and can be climbed freely or with ropes. 
The woman was climbing with another man, 27, also from Boulder. He called park rangers after she fell, and Rocky Mountain National Park Search and Rescue Team members made it to the area by Sunday night. He was evacuated from the area via helicopter, and was uninjured. 
On Monday morning, rescue team members hiked to the area above Ypsilon Lake to recover the woman's body. Her remains were transported by helicopter to another area of the park, and then the body was taken to a local coroner's office to determine the cause of death.
Rocky Mountain National Park covers over 400 square miles of rugged mountains and high tundra, drawing over 4 million hikers a year. 
A 25-year-old man from Rhode Island died at the same park earlier this month. On July 2, the man fell and was pulled underwater at a waterfall, prompting the National Park Service to warn visitors that waterfalls, rivers and streams can be dangerous, cold and swift at this time of year. 
Kerry Breen is a news editor and reporter for CBS News. Her reporting focuses on current events, breaking news and substance use.
source: https://www.cbsnews.com/news/woman-dies-500-foot-fall-rocky-mountain-national-park-colorado/