Eliza McCartney qualifies for Paris Olympics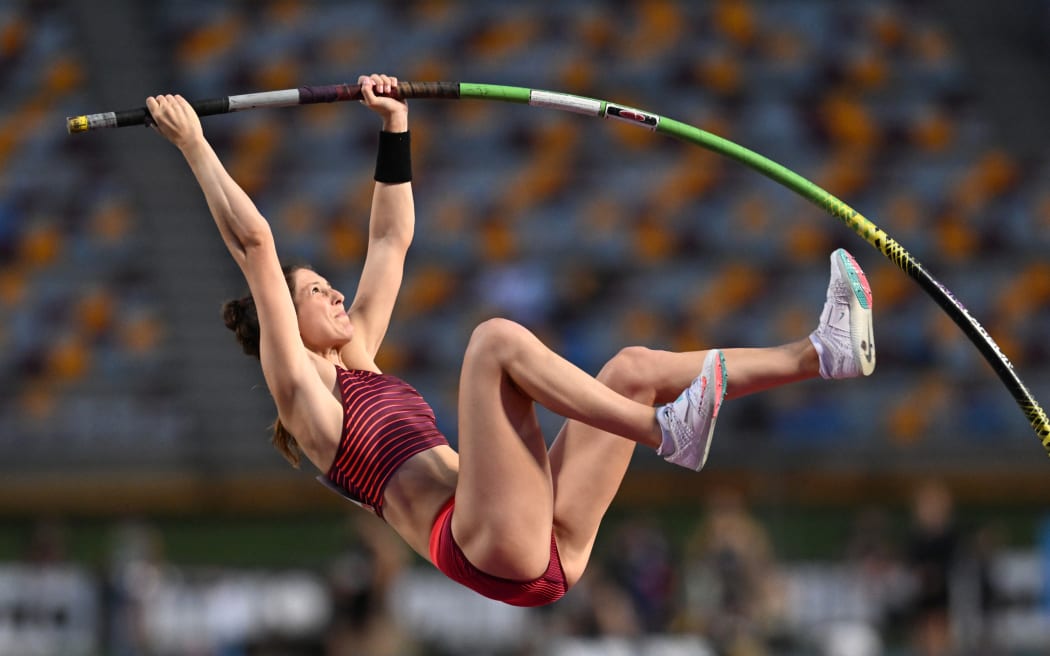 Eliza McCartney of New Zealand in action during the women's Pole Vault at the 2023 Brisbane Track Classic Photo: PHOTOSPORT
New Zealand pole vaulter Eliza McCartney has qualified for the 2024 Paris Olympics.
The 2016 Rio Olympics bronze medalist cleared 4.73m at a meet in Barcelona to automatically qualify for Paris in her first competition within the qualification window.
McCartney posted on Instagram that she achieved the qualifying mark despite her poles arriving after the competition started.
She easily won her event and also achieved a meet record in what she described as perfect conditions.
"I'm so happy with how my jump is coming along and I know the next level is just around the corner," McCartney said.
McCartney has been plagued by injuries and was unable to qualify for the last Olympics in Tokyo as she battled with an achilles injury.
Last weekend the 26-year-old claimed a first international podium finish in five years at the Diamond League meet in Lausanne.
Earlier this week, Jeremy McColl, who coached McCartney to bronze in Rio, was banned from athletics for 10 years after an investigation found he committed serious misconduct, including findings of harassment and inappropriate sexual remarks to athletes who were minors.
source: https://www.rnz.co.nz/news/sport/493317/eliza-mccartney-qualifies-for-paris-olympics