Fox News sued for defamation by two-time Trump voter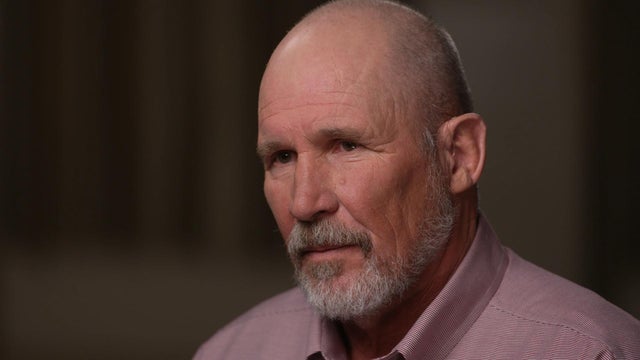 Ray Epps, a frequent subject of Fox News segments and a Trump supporter who became the subject of conspiracy claims, is suing Fox News for defamation.  
The suit, which was filed in Delaware Superior Court, accuses Fox of "creating and disseminating destructive conspiracy theories" and of recklessly disregarding the truth.
Epps' suit alleges Fox News used Epps as a "scapegoat" after the Jan. 6, 2021, assault on the U.S. Capitol and told "a fantastical story in which Ray Epps— who was a Trump supporter that participated in the protests on January 6th—was an undercover FBI agent and was responsible for the mob that violently broke into the Capitol and interfered with the peaceful transition of power for the first time in this country's history."
Epps voted for Trump in both 2016 and 2020 and acknowledged being amid the mob outside the Capitol on Jan. 6, 2021. He said Fox News provided a platform and an audience for claims that Epps was a federal agent "planted as a provocateur to trigger the Capitol violence."    
His civil suit makes specific allegations about former Fox News host Tucker Carlson. The suit said, "Fox, and particularly Mr. Carlson, commenced a years-long campaign spreading falsehoods about Epps. Those lies have destroyed Ray's and (his wife's) lives. As Fox recently learned in its litigation against Dominion Voting Systems, its lies have consequences."
After the Capitol riot, Carlson spoke about Epps on his Fox News show over 20 times.
"Ray Epps? He is on video several times encouraging crimes, riots, breaches of the Capitol," Carlson said in one segment. 
Epps told Bill Whitaker on CBS' "60 Minutes" earlier this year that he went to the Capitol because he believed the election had been stolen from Trump. On Jan. 5, 2021, the night before the riot, he went to a rally and said, "Tomorrow, we need to go into the Capitol! Into the Capitol!" Trump supporters responded, "What?" And Epps added, "Peacefully!" That was met with cries of "Fed Fed Fed! Fed!" He explained to Whitaker that he meant that there should be peaceful protests at the Capitol, but admits, "I said some stupid things."
On Jan. 6, he was seen in video at the Capitol pulling aside and saying something to one rioter. Conspiracists say he was giving marching orders, because seconds later, the first Capitol police officer went down. Epps told CBS that when he saw the violence, he instead wanted to calm things down. He was never seen committing an act of violence that day or entering the Capitol. He later spoke with the FBI, and in the summer of 2021, the FBI removed his photo from its website. 
Carlson took note of the photo's removal. And Trump responded, too: "How about the one guy? Go in, in. Go in! Epps. Get in there! Go! Go! Go! Nothing happens to him."
Epps said the threats and harassment that followed forced him to sell his ranch outside Phoenix. He and his wife now live in hiding in a 300-square foot recreational vehicle, somewhere in the Rocky Mountains.
The FBI said in a statement to "60 Minutes"in April, "Ray Epps has never been an FBI source or an FBI employee."
Epps reveals in his civil suit that he expects to face criminal charges for his role in the mob at the Capitol.  The suit said, "In May 2023, the Department of Justice notified Epps that it would seek to charge him criminally for events on January 6, 2021 – two-and-a-half years later.  The relentless attacks by FOX and Mr. Carlson and the resulting political pressure likely resulted in the criminal charges."
In the suit, Epps states he is not a federal agent but had been a loyal Fox News viewer and Trump supporter.  His suit alleges, "Had the Department of Justice charged Epps in 2021, Mr. Carlson would have hailed Epps a hero."
Epps' suit seeks a trial and compensatory and punitive damages from Fox.   
Requests for comment from Fox and Epps's civil attorneys were not immediately returned. 
source: https://www.cbsnews.com/news/fox-news-sued-for-defamation-by-two-time-trump-voter-ray-epps/