Wildfire near Invercargill now mostly contained
A large fire that has been burning through conservation wetlands south of Invercargill is mostly contained.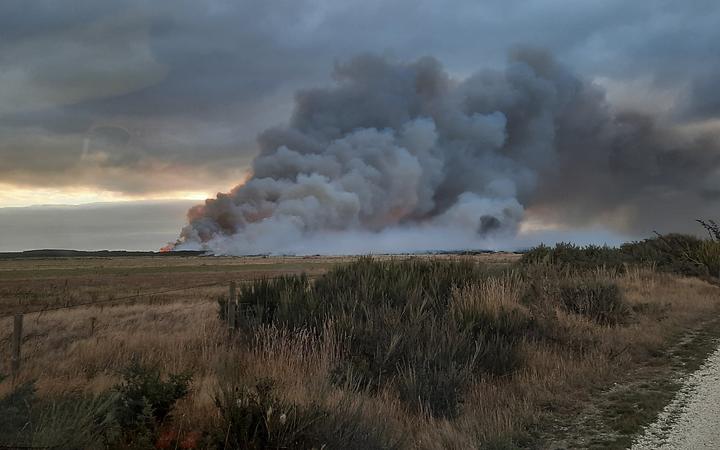 Smoke from a fire burning through 1000 hectares of manuka scrub and peat soils at Awarua, south of Invercargill, on 3 April, 2022. Photo: Fire and Emergency NZ
The fire at Awarua has burnt through more than 1300 hectares since Saturday.
Fire and Emergency's Mark Mawhinney said six crews and four helicopters are now working on hotspots.
The hotspots were identified after a flyover with a thermal camera this morning,
Mawhinney said the fire is around 95 percent contained.
Six crews will continue to work on the fire over the weekend, with showers and light winds predicted.
source: https://www.rnz.co.nz/news/national/464906/wildfire-near-invercargill-now-mostly-contained