Kidnap victim forced to dig own grave, accused appears in court

By Joseph Los'e , Sam Sherwood and Katie Harris of
Carlos Harris appears at Waitākere District Court, charged with unlawfully taking away a woman without her consent with intent to cause her to be confined. Photo: NZ Herald / Michael Craig
A woman was allegedly forced to dig her own grave during a "horrific ordeal" spanning three weeks after she was kidnapped from a house on Auckland's North Shore.
It is also alleged she was repeatedly beaten and it is believed she was restrained and locked in a car boot for days.
The revelations come as a patched member of the Nomads gang handed himself in to police overnight in connection with the incident.
Carlos Harris, 33, appeared in the Waitākere District Court this afternoon charged with kidnapping.
A Community Magistrate said no plea had been entered and Harris, who also goes by the name C-Los Duzit, would remain in custody until a bail hearing on 13 July.
A handful of Harris' supporters and family attended the hearing.
As he was led away, supportive shouts were heard from the public gallery.
Kayla Pawa escaped from a vehicle parked in Tikipunga, Whangārei, and sought help from a nearby ambulance on 6 July.
The 28-year-old had last been seen on 12 June at a Birkenhead home.
Last night, Pawa's whānau confirmed their kotiro (girl) had spoken about digging a grave, as part of what she believed were intimidation tactics during the kidnapping.
"They also made threats," the whānau member said.
"She has been through a traumatic experience and we are wanting to make sure she has all the support needed. But we are here and will make sure she is safe."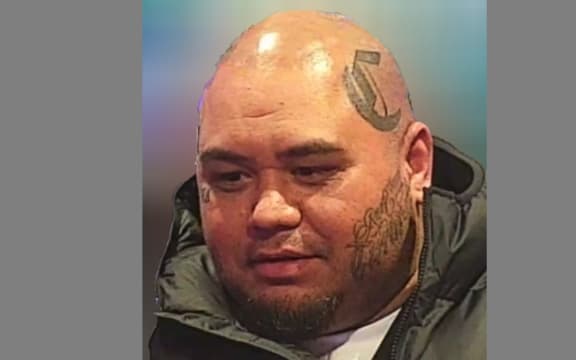 Police investigating the kidnapping released this image of Harris. Photo: Supplied / Police
On Monday, Detective Senior Sergeant Nick Poland said a missing person's report was first made to police on 27 June.
"Our inquiries have since established the victim was taken by a group of offenders from an address in Birkenhead on Wednesday 12 June," Poland said.
"We believe she was then transported to an address in West Auckland where she has been subjected to numerous assaults, before being taken to Northland."
Police across the Waitematā and Northland districts had been trying to find her, and several properties had been searched, Poland said.
After she escaped, she received medical attention for her injuries, he said.
"While these were not life-threatening, she has been subjected to a horrific ordeal."
The Herald understands Pawa had allegedly been kept in the boot of a vehicle for several days and suffered wounds to her forearms and wrists which appeared to be from being bound.
As part of the investigation, police issued an arrest warrant for Harris and a manhunt began.
A whānau member of Pawa's, who the Herald has agreed not to name, earlier said police told her Kayla was "pretty beat up".
"She has been through some traumatic experiences," the woman said.
"I know when I see her, she will break down, but we are whānau and are here for her. Our whānau are pretty angry at what has gone down."
The family had earlier posted on social media that they thought Pawa had been kidnapped.
The woman said she was only going public to thank the many friends and whānau who were worried about Pawa and had posted their concerns online.
"Our whānau would like to thank all those who put messages on social media and we want to just let them know Kayla is alive," she said.
"That is a big relief to us because we feared the worst and we didn't want Kayla to be another statistic."
This story was originally published by the New Zealand Herald.
source: https://www.rnz.co.nz/news/national/493556/kidnap-victim-forced-to-dig-her-own-grave-nomads-gang-member-hands-himself-in-to-police