White Ferns spinners can excel on South African wickets
White Ferns all-rounder Amelia Kerr has some mixed emotions about the wickets she's played on since arriving in South Africa for the T20 World Cup.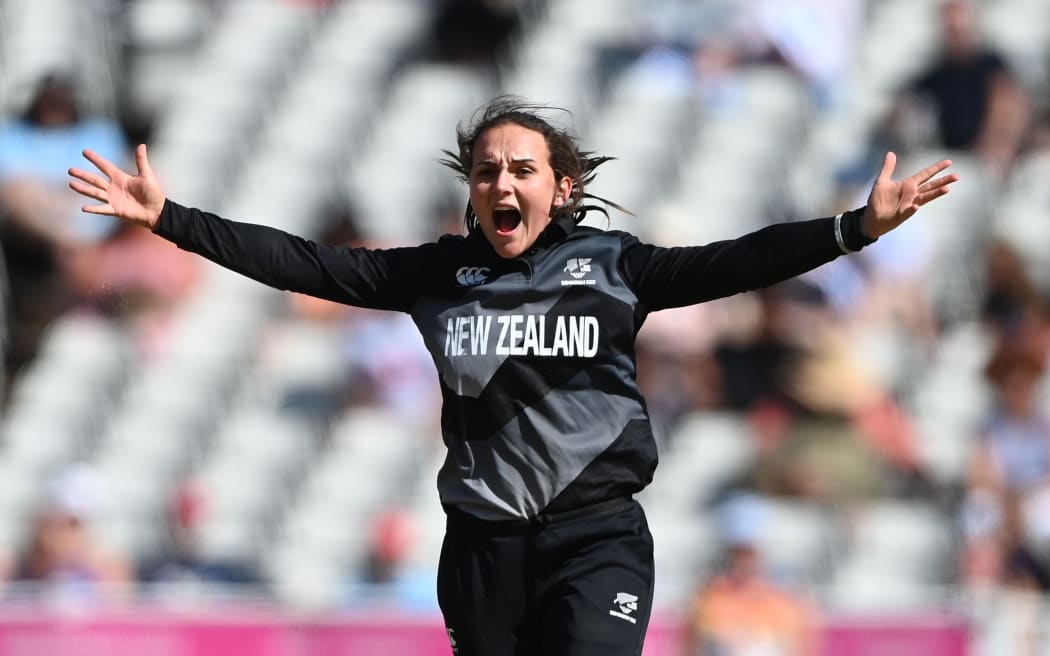 Amelia Kerr Photo: PHOTOSPORT
As a spinner, she's smiling... however as a batter she's not so excited.
New Zealand has played two friendlies against England in Pretoria, winning the first and losing the second.
The second was low scoring with the White Ferns bowled out for 102, chasing 141.
Those matches haven't been on international grounds and Kerr admits they've been a bit variable.
"They've been slower, balls have kept low and there's been a bit of tennis ball bounce.
"One ground turned while at the other the ball stayed at shin height."
It's the first time the 22 year old has played in South Africa and she's unsure of the state of the wickets for the World Cup, especially further south in Cape Town.
Kerr does think there's a good chance they'll play three front-line spinners.
One of those could be 21-year-old Eden Carson who has played just nine times for New Zealand and picked up three wickets in the second friendly against England.
"Definitely, if the wickets are the way they've been in the practice matches, you'd play three spinners.
"It's been nice to have Fran (18 year old Fran Jonas) and Eden come into this White Ferns environment and do so well at a young age."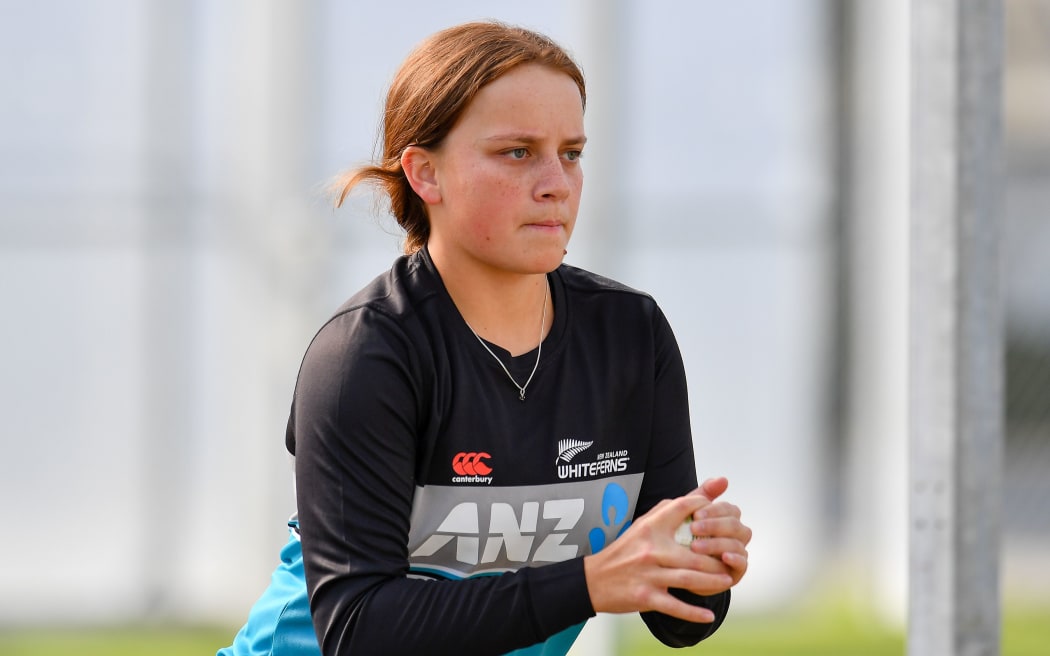 Eden Carson at training Photo: PHOTOSPORT
In fact Kerr believes all the bowlers have performed well.
"As a collective we've bowled very well and the variety we have is amazing so we can take a lot from that.
"Obviously we're playing without Sophie (injured captain Sophie Devine) so bringing her back in is going to be huge as she adds a lot of value.
As a batter Kerr says partnerships and taking on the game early in the power play is something they're working on.
The White Ferns players have been involved in the domestic T20 Super Smash in recent weeks, with their last international games against Bangladesh in December.
"It feels like a long time since we've been together, even though it hasn't been.
"Coming from the Super Smash we've been working out the roles for each player as it differs from their domestic teams.
"To play England who are a very successful team in previous World Cups is awesome for us.
"We're using them to get as much information as we can from each game."
Devine won't play any of the games against England because of a foot injury but is expected to be available for the official warmup games against West Indies and England next week.
The White Ferns first World Cup game is against Australia on February 12.
source: https://www.rnz.co.nz/news/sport/483383/white-ferns-spinners-can-excel-on-south-african-wickets